Insurance Business unveils 2016 Hot List | Insurance Business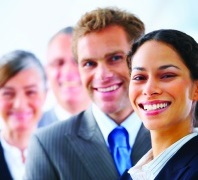 Insurance Business
has unveiled its third annual Hot List which brings together the leading lights of the insurance industry.
The 37-strong list features business leaders,
Government
ministers, educators and the heads of leading industry bodies and highlights the continual change the industry faces.
Now in its third year, the
Insurance Business
Hot List is a great way to highlight the biggest challenges of the previous year and those set to meet them in the future.
Insurance Business
editor Tim Garratt said that compiling this year's Hot List was a difficult task that highlights the strength in depth of the industry.
"Locking down a definitive list of 'hot' insurance leaders is near impossible. This feature gives us the opportunity to spotlight a selection of key figures, who find themselves at the centre of activities and events likely to draw the interest of the wider insurance community," Garratt said.
"Readers will be unsurprised to see a number of the names and faces included in 2016. But there are some, whose profile may not be as high, currently doing work to which we'd like to draw attention."
Garratt noted that the Hot List is a way of highlighting the strong work being done across the industry in a variety of ways.
"Some may agree with our choices, and others may be surprised, Garratt continued.
"But what we want to achieve with this feature is to highlight some of the excellent work being undertaken across the general insurance space and those playing an integral role in making it happen."
To view the Hot List,
click here
or to read the full e-magazine version of
Insurance Business
,
click here.