Insurance buyers hold the cards, market update finds | Insurance Business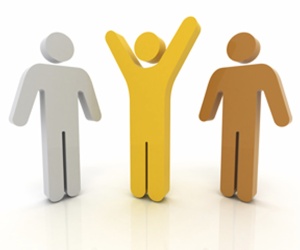 Insurance buyers have been and will continue to be spoilt for choice in Australia as current soft market conditions and competition among direct insurers prevails,
Marsh
Australia's mid-year insurance market update has revealed.
Insurance buyers are not only benefitting from competition around pricing but also broader policy coverages.
"Insurers are offering multi-year agreements and, as is typical in soft market cycles, multi-line packaged deals have been negotiated," Marsh's mid-year insurance update states.
Breaking it down, Marsh says, the property sector is as competitive as ever: while most insurers are striving to obtain market share and boost premium income, it warns that record low rates mean there is no end in sight for the highly-charged competitive environment.
And the capacity in the property sector is expected to stay thanks to reinsurance markets generating strong returns for investors and the absence of alternative high-return investment opportunities.
Capacity is also in high supply in general liability both locally and internationally but with the exceptions of bushfire exposure in the government, power/utility, and contractor segments, which have seen insurers seek higher premiums and adopt a more cautious underwriting approach in providing capacity. The Marsh update notes that competition in the major account space intensified for the first time in a number of years, particularly for multinational programs.
It adds: "Renewal premiums fluctuated wildly from flat on claims intensive accounts and/or less attractive industry occupations to reductions of 50% for the most sought after high-profile, large premium and low frequency/severity accounts."
The average premium movement in the SME and corporate segments was -10%.
Market capacity is expected to continue to increase, driving strong competition throughout the remainder of the year and into 2015.
There was strong competition for low-to-medium risk professions developed in the professional indemnity market in the second half of 2013 and this continued into 2014.
Competition is expected to increase in local and international markets for large-scale project insurance placements.
Things are much tenser in financial institutions as insurers heavily scrutinise the exposures of clients in the financial institutions segment due to the "unrelenting" claims activity in this sector around the world.
The update notes: "As losses continue, insurers are turning a sharper eye to risk profiles, especially around claims and notification history."
Meanwhile, capacity in the directors & officers liability market from local and overseas insurers "remains substantial", the update states, and therefore the market continues to favour clients with sound risk management and good claims records.
Read the full report
here
.