Insurance companies are laggards on climate change | Insurance Business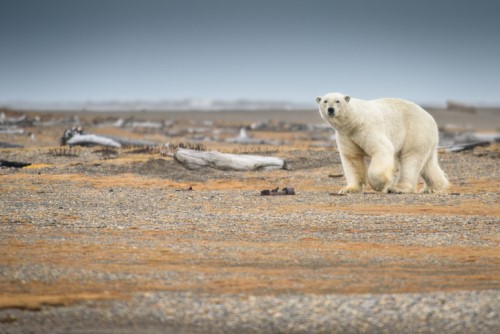 Despite taking the world stage to advocate against climate change, insurance companies themselves have been found to be laggards when it comes to climate change action.
A report from Profundo revealed that the 15 largest European insurance and reinsurance firms invest US$130 billion in fossil fuel, 11 underwrite fossil fuel projects, and a mere two companies wield their influence to address greenhouse gas emissions.
Research by Ceres, meanwhile, found that 40 leading US insurers put at least US$459 billion in the fossil fuel sector, which combined with the European investment, exceeds the entire GDP of Sweden, The Actuary reported.
"Insurance companies are on the world stage talking about the need to address climate change, while behind the scenes they are underwriting new fossil projects that would make the goals of the Paris climate agreement impossible to reach," said John Hepburn, Sunrise Project executive director.
"Insurance companies are supposed to help manage risk and protect the community, but by being such laggards on climate action, they're contributing to the kind of catastrophic impacts from which they are supposed to protect us."
Of the European companies studied, the top three biggest investors in fossil fuels were German company
Allianz
, at US$59 billion; French firm AXA, at US$34.3 billion; and UK's Aviva, at US$14 billion, the report said.
Want the latest insurance industry news first? Sign up for our completely free newsletter service now.
The study claimed that by investing in fossil fuels, the insurers are going against their self-interests, as they increase the risk of more insurance claims, as a result of extreme weather, and reputational damage, due to their behaviour.
Continual investment in fossil fuels also heightens the risk of stranded assets, while insurance groups could face claims on third-party liability insurance if their clients failed to mitigate damage to the climate, the report said.
"The insurance industry was an early leader on climate change because they understand the risks better than any other businesses," said Katya Nikitenko of Greenpeace Switzerland. "It is outrageous that after more than 20 years, major insurance companies are still fuelling climate change."
Climate Analytics and other experts found that in order to achieve the goals set by the Paris agreement, no new coals projects can be built. And yet 1,600 of such projects are planned ̶ none of which can proceed without insurance.
"Insurance companies can only regain their climate credibility if they come clean on coal," director of the German advocacy organisation, Urgewald, said. "They need to stop underwriting and divest from coal projects now."
AXA has recently become the first major insurer to commit that it will no longer underwrite coals companies, The Actuary said.
Related stories:
HCF makes a stand against climate change
Actuaries highlight climate change risks in report
Climate change driving more risks than ever before