Insurance company bolsters reinsurance programme | Insurance Business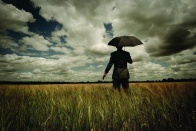 Insurance Australia Group has increased its catastrophe reinsurance programme for 2014 to $5.6bn commencing 1 January, up from $5.6bn the previous year.
The main programme also includes the previously standalone cover for
IAG
's AMI operation in New Zealand, which is one year ahead of the originally intended timetable; and a separate cover of $100m in excess of the Group's natural peril allowance of $640m.
IAG's integrated catastrophe reinsurance programme for calendar 2014 comprises of:
A main catastrophe cover for losses up to $5.5bn, including one prepaid reinstatement. The Group retains the first $250m of each loss, with 2.5 reinstatements secured for the lower layer of the main programme ($250m excess of $250m).
A $100m upper layer providing earthquake cover in respect of Australia and New Zealand, extending from $5.5bn to $5.6bn.
A buy-down arrangement that reduces the maximum cost of a first event to $175m and a second event to $150m.
An expanded aggregate sideways cover which reduces the cost of subsequent events to $25m. The aggregate provides increased protection of $375m excess of $250m, with qualifying events capped at a maximum contribution of $225m excess of $25m per event.
IAG's catastrophe reinsurance covers all territories in which IAG operates, with the exception of the Group's joint venture interests in India and China which have their own reinsurance arrangements.
The combination of all covers in place at 1 January 2014 results in maximum first event retentions of $175m for Australia, NZ$175m for New Zealand, $25m for Thailand and Malaysia, and less than $1m for Vietnam. The overall credit quality of the programme remains high, with over 88% placed with entities rated A+ or better.
The group advised on 16 December 2013 that it had entered into a quota share agreement in respect of 30% of its total Compulsory Third Party (CTP) book, retrospectively applied from 1 July 2013. The Group confirms that the necessary regulatory approval for this arrangement has now been received.