Insurance company-backed business reveals specific market share targets | Insurance Business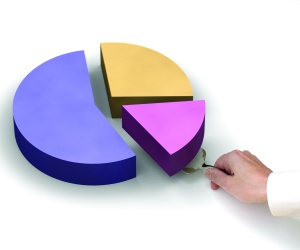 Soon to launch Hollard-backed premium funder Attvest Finance hopes to acquire 10% of the market in three years, and vows to have sales representatives in every state for broker customers.
Owner-managed Attvest Finance launches on 16 June, headed up by CEO Johan Steyn. Gregory Mullins, general manager of distribution at Hollard, will take a position on the management team, along with Natasha Gale, who will be general manager of sales and marketing, focusing on the east coast, and Craig Aylmore, who will be director of broker development, focusing on the west coast.
Speaking with
Insurance Business
, Steyn says the company's main aim is to have 10% market share in the insurance premium funding market, and says connecting with Hollard's Select brokers will help with that.
He adds: "We will talk to all brokers. Brokers have already started to approach us to sign them up."
Steyn says Attvest will focus on client relationships and service delivery. He explains the big draws of the company for brokers will also be its independence and Hollard's support: "We are not aligned to an insurance broker or a cluster group, and we are backed by a strong financial partner, which means we will have access to capital and debt funding and we will be able to grow without any restrictions."
Hollard is a majority shareholder. The management team are also shareholders.
The company will be headquartered in Brisbane, and there will be offices in Perth and Sydney, and sales representatives in all states. By the time the company launches, it will have 13 staff, with plans to hire more people in the states where it is not represented.
In a time of consolidation and broker-owned premium funders, the Attvest management team say it is the perfect time for a new non-aligned funder for brokers to enter the market.
Steyn says: There have been recent changes in the insurance premium funding market – changes in ownership and market consolidation. That created an opportunity for a new funder in the market.
Mullins adds: "We have been looking to get into the premium finding space for some time. It complements what we already do as an insurer in the broker space. It is a good diversification for us.
The duo staves off potential competition concerns brought on by Arthur J. Gallagher acquiring Wesfarmers Insurance's premium funding operations.
"We will be an alternative to the consolidation in the market," Steyn says. "If there a brokers that want an independent funder we are an alternative. They will be safe in the knowledge that we are backed by a strong financial player. When a broker uses a premium funder, they need to know that the funder is credit worthy.
"We believe we have the knowledge and the people and the passion and attitude to provide a competitive edge in the market."
"We are far more focused on ourselves and delivering the best we can as opposed to what our competitors are doing," Mullins adds.