Insurance conglomerate at centre of massive London hotel blaze | Insurance Business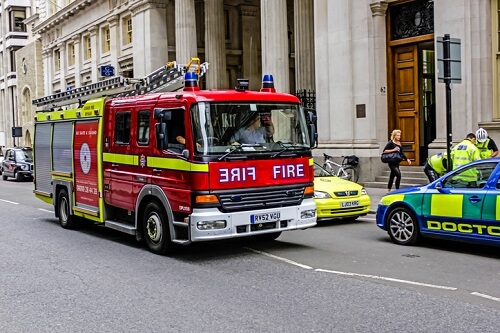 It was the fire that gripped London – and not only is insurance likely to have to pick up the pieces, but it is actually a conglomerate with insurance links that owns the hotel involved.
Yesterday, around 120 firefighters tackled a fire on the roof of the London Mandarin Oriental Hotel – seen as one of the city's most luxurious five-star offerings that adjoins the One Hyde Park apartment project in eye-catching Knightsbridge. In total, 20 fire engines battled the blaze which took place as the hotel was undergoing renovation set to be completed in the third quarter of the year.
Now it has emerged that the property actually has insurance links.
It is owned by a unit of Jardine Matheson Holdings Ltd. – a conglomerate, based in Hong Kong, with holdings in insurance, supermarkets and real estate, according to a Bloomberg report. The value of the hotel stood at £338 million (around AU$593 million) at the end of last year, according to filings with Companies House. It was originally acquired back in 2007 for £117 million.
It was also reported that the hotel suffered a loss last year in the region of £9.3 million.
Related stories:
Munich Re profits slide – could London tower fire be to blame?
IAG warns of the dangers of non-conforming building products