Insurance consortium wins Government contract | Insurance Business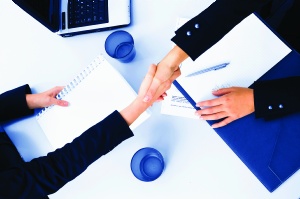 A consortium led by Gallagher Bassett Services, including brokerage Arthur J Gallagher and
Deloitte
, has won a contract to provide insurance and risk transformation services to the Federal
Government
's Department of Finance's general insurance fund (Comcover).
Other members of the consortium include Protecht and Riskflo. The contract is for an initial term of three years, beginning 1 March, 2014.
Comcover has charged the consortium to help it better manage risk, reduce incident frequency and manage claims expense.
The consortium will jointly deliver an integrated solution based on the latest best practices and technology providing measurable benefits and efficiency gains to Comcover.
Deloitte and Gallagher Bassett have provided risk management services to Comcover for the past five years. Matthew Fraser, Deloitte Risk Partner said the consortium will "enhance its services in a number of ways including using our intuitive benchmarking tool to provide deeper insights and greater risk visibility to Comcover and fund members".
Comcover is the Australian Government's general insurance fund and is administered by the Department of Finance. Responsible for delivering a range of insurance and risk management services to more than 160 Australian Government departments and agencies.
Jon Winsbury, Gallagher Bassett MD, said: "I'm extremely proud that, following a rigorous competitive tender process, the Gallagher team was selected; it reaffirms the confidence that Comcover has in our ability to continue to deliver for their fund members."