Insurance forums planned for cyclone victims | Insurance Business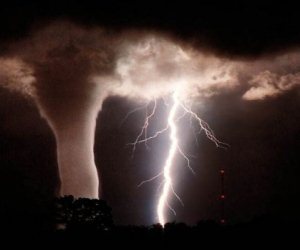 The
Insurance Council of Australia
has announced a pair of forums in the region of Queensland recently affected by Cyclone Marcia.
Designed for claimants in the region to discuss the recovery process and the insurance involved, the ICA will chair the forums in Yeppoon and Rockhampton on March 18 and 19 respectivly.
Representatives from the ICA will be joined by industry experts from "relevant insurance companies", according to a statement by the ICA.
Rob Whelan, ICA CEO, believes the forums are an important part of the recovery process as they will allow claimants to deal with experts directly.
"The forums enable cyclone-affected locals to have one-on-one discussions with a relevant expert about any concerns they may have about their claim, and the steps they need to take to help them rebuild their homes and businesses," Whelan said.
"Importantly, if there are any issues, these can be escalated as quickly as possible with the relevant insurer.
"I encourage any claimants who have queries about the claims process to come along and put their questions to insurance company representatives, legal experts and other participants."
Queensland state Treasurer Curtis Pitt, refused to be drawn into speculation on what the total damage bill from Cyclone Marcia will be, according to the
ABC.
"Look, I'm here to give some sort of an overall assessment of what we might be facing going in to our first budget," Pitt said.
"We will have to do a proper assessment in terms of what the overall damage is going to be and what the cost to the state will be but of course it would be inappropriate to speculate about what the overall bill could be until we have further assessments done."
Suncorp and IAG revealed last week
that the damage bill could hit $150 million and $90 million for each insurer respectively.
Claimants who wish to attend the ICA forums must register by calling 1800 734 621, and register before 12 noon Wednesday March 18.