Insurance fraudster tries to pin scam on daughter's best friend | Insurance Business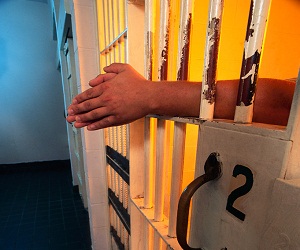 An insurance fraudster has been jailed for 10 months after he tried to pin a staged car crash on his stepdaughter's best friend.
Criminal Mohammed Khalid, 53, enlisted the help of his stepdaughter's best friend Zanbi Mirza, 22, to cause a crash on a UK roundabout so they could make a fraudulent insurance claim.
As reported by the
Daily Mail
, the courts heard that Khalid and Mirza deliberately veered their cars in front of teenage motorist, Thomas Griffiths, causing a three-car pile-up. Khalid gave his insurance details to Griffiths under Mirza's name.
Just days before the accident, Khalid transferred ownership of his car and his insurance policy to Mirza. The courts heard that if the duo were foiled, he would blame the scam on Mirza.
He claimed his car had been written off but police found the vehicle parked outside his house relatively unscathed.
The judge presiding over the case branded Khalid's behaviour "despicable", criticising him for involving Mirza and blaming the crash on her.
Mirza pleaded guilty to conspiracy to defraud and received a 240-hour community service order.
'Crash for cash' insurance scams are an epidemic that have swept across the UK.
Fraud adds, on average, an extra $100 to the annual insurance bill of every policyholder, according to estimates provided by the Association of British Insurers.