Insurance giant Ironshore 'on the lookout' for acquisitions | Insurance Business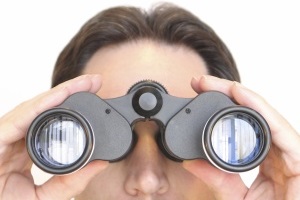 The local leader of global giant Ironshore has said that they are "always on the lookout" for growth opportunities and will continue to "seek acquisition opportunities of any size."
Fresh off the acquisition of Savannah Insurance Agency this week
,
Katherine Simmonds
, managing director of
Ironshore Australia
, told
Insurance Business
that the company will continue to scale up its offering.
"Ironshore is always on the lookout for growth opportunities whether by adding new lines and new underwriters to our team, or by seeking acquisitions that add value," Simmonds said.
"We continue to seek acquisition opportunities of any size.
"We look for well run businesses that have a unique offering, or a reason for being in a selected market sector."
Simmonds confirmed that Ironshore will "fully integrate the Savannah company over time," as "all employees will be co-located in the Ironshore offices in Sydney."
"Both the Ironshore and Savannah teams are excited by the opportunity this merger presents and plans are already underway for joint marketing and pursuit of opportunities," Simmonds continued.
Ironshore and Savannah had been "business partners for some years now in a security sense," and Simmonds said that this familiarity left the Ironshore team impressed.
"We knew the team of underwriters and Julian Sparkes, the CEO, very well," Simmonds said.
"We are impressed by the underwriting experience and targeted approach to the selected products in the Australian market.
"With the acquisition of Savannah, it was win-win for both Savannah's business and for Ironshore in Australia. We are able to expand our combined offering to the Australian market and this helps us meet the demands of brokers and insureds alike."
Simmonds said that this acquisition, alongside further steps to grow in New Zealand, will see the business continue its growth across the region.
"Ironshore in Australia is now very busy with integration and the next stage of growth within Australian and New Zealand," Simmonds continued.
"
We recently opened a branch in New Zealand
and we are working on the New Zealand market alongside the growth of the Australian business."