Insurance giant shuffles board | Insurance Business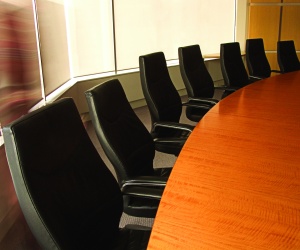 The Ace Group has named Damien Sullivan as chairman of the company's Asia Pacific region.
Sullivan is currently the Ace Group region's president. In his new role he will focus on governance, strategic planning and senior customer relationships across the region, which spans North and Southeast Asia, Australia and New Zealand.
He will continue to report to John Keogh, vice chairman and chief operating officer, Ace Limited, and chairman, insurance – overseas general, and will relocate from Singapore to Australia.
Juan Luis Ortega, the current senior vice president and head of accident & health for the region will succeed Sullivan as regional president, Asia Pacific, with overall responsibility for the general management and business results of the commercial and personal property and casualty and personal accident insurance operations in the region's 12 countries and territories.
Ortega will continue to be based in Singapore and will report to both Keogh and Sullivan.
Paul McNamee has been named deputy president, Asia Pacific. Currently division president, North America property & specialty lines, McNamee will lead the commercial P&C business in the region as well as have direct responsibility for several key strategic markets. He will relocate from Philadelphia to Singapore and report to Ortega.
The appointments are effective September 1, 2013.
"I first want to extend my congratulations to Damien for his outstanding guidance of the Asia Pacific region for the last three years," said Keogh. "His leadership and exemplary performance have built a strong franchise in the region. He is a great partner and I look forward to his continued contributions as a trusted advisor to me and Juan Luis.
"Our announcements today also demonstrate our company's ability to advance senior managers around the globe – they are a reflection of the dynamism and global character of Ace. We are fortunate to have the depth of management talent in Juan Luis and Paul, who have proven insurance professionalism and the success to readily step into these new roles," Keogh added. "I have every confidence in Juan Luis to now lead our team in continued profitable growth in Asia Pacific."