Insurance giant targets $490m in savings | Insurance Business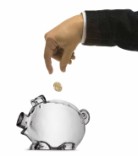 Insurance giant Suncorp expects to achieve savings of $225m in 2015 and $265m in 2016 through the group's simplification programme.
The project, outlined a year ago, has seen Suncorp making its policy systems more efficient, consolidating legal structures and improving productivity. Key changes included gaining federal court approval for its general insurance licence consolidation, which Insurance Business reported earlier this month.
The group has also outlined commitments to achieve top line growth of 7% to 9% per annum over the next two years and an ROE of 10% by 2015. Other targets include meeting or beating an underlying insurance trading result of 12% through the cycle and maintaining a dividend pay-out ratio of 60% to 80%.
"Our strategy is clear. We remain focused on organic growth. Our businesses are growing strongly in low risk, target markets. We expect this will result in growth across the group of 7% to 9% each year for the next two years. There is plenty more gas in the tank.
"We have made significant progress in the transformation of the Suncorp Group, achieving results ahead of plan," CEO Patrick Snowball said at the group's annual investor day. "Today we've set targets to drive further benefits. I am confident that the strength of our core businesses combined with the benefits of simplification and a more efficient capital structure will mean that we can increase the ROE to at least 10% by FY2015."
Suncorp also launched a new venture called Q-Plus last month, which is a repair centre for undriveable cars. Q-Plus caters for more complex repairs and expands on the group's two-and-a-half year old SMART smash repair joint venture, which has 23 facilities.
Snowball said Q-Plus is targeted to create savings of $500 per car on average and reduce vehicle repair times by two weeks.
"Q-Plus and SMART are indicative of the innovation and scale opportunities being realised within Suncorp Group," he added.