Insurance House reveals future plans | Insurance Business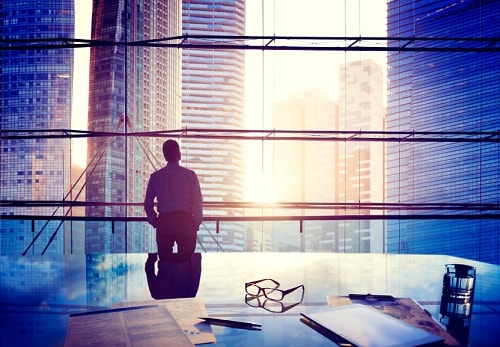 Earlier this week, multi-service firm Insurance House welcomed industry veteran Paul Batchelor to its board of directors after receiving significant capital from Batchelor's investment company, Yorkway.
Batchelor, formerly the CEO of AMP, praised the brokerage for its market leading position and said the firm was poised for future growth – partly thanks to its strong managing director, Jay Fereday.
Fereday, who's been in the MD role since 2015, spoke to Insurance Business about what the investment means for the firm and how the extra resources will be directed.
"The growth strategy is quite clear and has already been finalised – in terms of moving forward, the clearest opportunities are for us to continue our growth in regional Australia," he said.
"We've made 15 acquisitions in the last 10 years and we certainly plan to continue on our acquisition path – that won't necessarily be exclusively regional but that's the area we have a particular focus on."
Since 1983, Insurance House has grown from a single location in regional Victoria to one of Australia's largest privately-owned brokerages with a network of 11 offices and over 50 authorised partners.
"We're continuing to build out that authorised representative (AR) business," said Fereday. "We have a really loyal group of ARs, the majority of which are regionally based, and we see that expanding."
Another area Fereday says the firm is keen to focus on is its partnerships with membership associations such as the Mortgage & Finance Association of Australia (MFAA) or Professional Services Australia (PSA).
"In terms of the strategy, it involves us investing in our technology and our online platform to be able to partner with member associations – that's strategically very important for us," he said.
"We've invested in our business over the last six years to build our own claims portal which enables us to track and manage all of the claims that exist across our entire network," he continued.
"It also enables our clients to see where they're at with their claims so it's a mixture of clients expecting their broker to talk to them and keep them updated but also using technology to help them because some clients love to be able to look after themselves and be able to dial in when they need to."
That combination of traditional relationship management with progressive technology is something Fereday says Insurance House is committed to maintaining.
"In addition to investing in the technology, our business has been built on face-to-face client engagement so we're acutely aware of the need to make sure that we're consistently our best when we're in front of our clients," he said.
"So we're investing in a couple of things – we're investing in a leadership program right through to manager training and development as well as sales training and client relationship management," he continued.
"It's an investment in our brokers to help them develop their skills so that we're consistently good at that face-to-face broker advice model because we don't just want to be a purely online business – we very much see the value of informed and intelligent brokers who are able to conduct business with clients face-to-face."
While the investment will undoubtedly help brokers become more successful in their roles, Fereday says the training and education will also have a positive impact on clients, as will the advanced technology.
"We think it's a really good outcome for our clients when our brokers are better informed and better educated and better trained," he said.
"We also have a big annualised spend on our technology platform so we're never sitting still with technology, we're developing our system and our online capability continually to make experiences better."
With big plans already laid out, it's clear there are some major changes on the horizon for Insurance House but Fereday says there's one thing that definitely won't change within the next five years.
"I still see us being a private company, proudly privately owned,' he told Insurance Business. "We'll have a national platform, we'll have technology capability and we'll be partnering with other businesses to advise and provide risk insurance solutions around the country."
Related stories:
Insurance House welcomes former AMP exec to board
Insurance House 'always looking' for growth opportunities