Insurance industry council appoints independent director | Insurance Business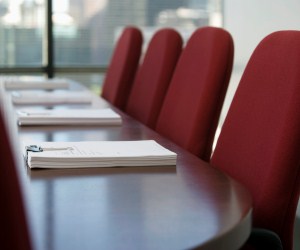 The
Risk Management Institution of Australasia
(RMIA) has appointed a new independent director, it has been announced.
A partner at
EY
and a certified practicing risk manager, Catherine Friday, has been appointed to the role.
Friday leads EY's government and public sector risk practice across Oceania and has been a certified practicing risk manager since 2007.
RMIA general manager, Suzanne Cureton, said that Friday will bring a vast amount of experience to the role and will enable the association to continue to meet its goals of "substantially improving" risk management in Australia by 2020.
"Catherine's vast experience and new role as an RMIA independent director will be highly valued as she assists the board to achieve its goals," Cureton said.
"Her experience in modifying client organisations' systems, structures and controls so they are risk-based and proportionate to the strategies they are enabling will be advantageous to RMIA as it moves forward with its RISK2020 vision."
Friday joined EY in 2002 and has over 20 years' experience in the risk management sector.
Her appointment takes the RMIA board to nine directors and strengthens the ties between the two organisations after
they announced a formal partnership earlier this month.