Insurance industry fighting to nab the best domestic labour | Insurance Business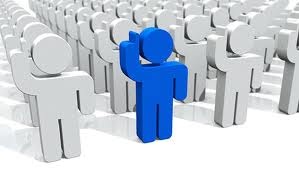 "Requisite skills" in insurance were in short supply in 2013 and as Australia is no longer experiencing the constant influx of foreign labour it once enjoyed, companies will be fighting it out to find top-tier domestic employees this year.
Last year also saw salaries stagnate and even decreased for junior-level employee, according to a global salary survey by specialist professional recruitment consultancy Robert Walters' Salary Survey 2014, but without the profits to support salary increases, pay increases were on average 2-3% within many organisations.
However, the market may improve in 2014, particularly if banking, construction and the public sectors continue to recover, adding to the demand for strong employees.
The survey breaks down salaries by city and industry. See below to read what the global consultancy has reported on each capital city in Australia:
Adelaide:
T
he federal election had a large impact on confidence within the banking and financial services industry. Plans for new role creation were put on hold until after the election, at which point we experienced a slight improvement in the job market.
Economic confidence is likely to pick up in 2014 but salaries will stay roughly the same in 2014 so attracting professionals with both industry experience and local expertise may require an emphasis on better work/life balance, the survey says.
Despite a stronger economy, Australia is still facing tough economic times and companies that offer flexible working conditions will find it easier to retain staff while there is no budget for pay rises. Meanwhile, professionals who have been made redundant will be increasingly flexible about role types and salary expectations.
Brisbane:
An increase in hiring activity in Brisbane's banking and financial services sector in Q3 and Q4 of 2013 was partly due to the implementation of new reforms outlined in the Future of Financial Advice legislation. The biggest effect was on financial planning and superannuation, with staff moving out of smaller firms and back into major organisations that needed to expand their compliance teams. However, the hiring attitude remained cautious in other financial services areas.
Companies will continue to maximise workforce flexibility in 2014 by promoting contract positions over permanent roles.
A more competitive market may mean that companies need to accelerate their hiring strategy in order to win the race for top performers. A heightened emphasis on job security and progression potential will help organisations stand out as an employer of choice.
Melbourne
Last year was uncertain for banking and financial services recruitment with most institutions only taking on temporary staff and contractors. This was exacerbated by multiple restructures, recruitment freezes and the tendency to take functions offshore, particularly in quarters one and two.
In Q3 there was a sudden rush for junior finance professionals, particularly in financial control and management accounting. This carried through to the end of the year, along with more senior, permanent roles in these areas and in financial planning and analysis (FP&A). This looks set to continue, as hiring managers have increasing freedom to fill permanent roles, replace leavers and grow their teams.
Tomorrow we report on Robert Walters' Global Salary Survey findings for Sydney and Perth.