Insurance industry must be part of booming sharing economy | Insurance Business Australia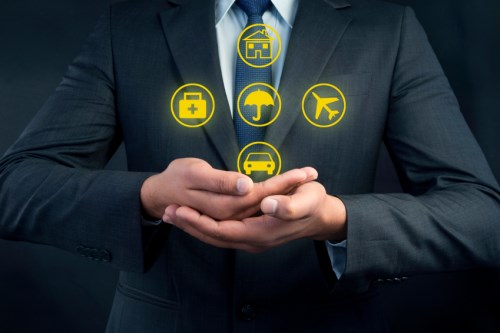 The sharing economy is set to triple in revenues, reaching highs of US$20 billion worldwide by 2020, a new report has revealed.
Juniper Research's latest report, entitled
Sharing Economy: Opportunities, Impacts, and Disruptors 2016-2020,
found that sharing economy platforms such as Airbnb and Uber could see their revenues treble from US$6.4 billion in 2015 to US$20.4 billion by 2020, with emerging markets and growth in established regions driving that surge.
Ben Bessell
, chief executive of
IAG
's Australian Business Division, told
Insurance Business
that insurers should keep track of developments in the sharing economy as it becomes more and more important.
"We have to be part of it, and I think there's an opportunity for us, as an insurance company, to work with the facilitating companies that use databases and technology to connect customers with asset owners," Bessell said.
"But it's also important that we're part of that whole ecosystem of research, utilisation of data, leveraging assets and playing a role in insuring in that context. It's a really interesting area and it's here to stay, and I'm sure it's probably going to grow in different areas that we haven't really seen in the Australian marketplace yet."
Bessell stressed that the rise of the sharing economy must see close collaboration with regulators as businesses look to adapt to find their place in the shifting landscape.
"Businesses looking to participate in the sharing economy must adapt to a new environment by creating new models to respond to the obvious shift from tangible to intangible assets," Bessell said.
"As these opportunities arise, we also need to work with government regulators, of course, but we've also got to be mindful of the needs of our customers and the power that consumers have to utilise these services."
IAG has launched a number of products across the sharing economy and Bessell noted that this is set to continue.
"The sharing economy is… a result of customers looking at how they utilise their assets differently, and companies setting themselves up to make the utilisation of assets much easier," Bessell says.
"Being part of that is really important. We as IAG are actively participating in that economy. We've got products in the market currently, we've engaged with partners such as Uber to develop insurance solutions for ride sharing activities and short term rental cover for AirBnB hosts."
An in-depth interview with Ben Bessell features in the latest edition of Insurance Business magazine,
subscribe here
.