Insurance industry must not fear disruptors | Insurance Business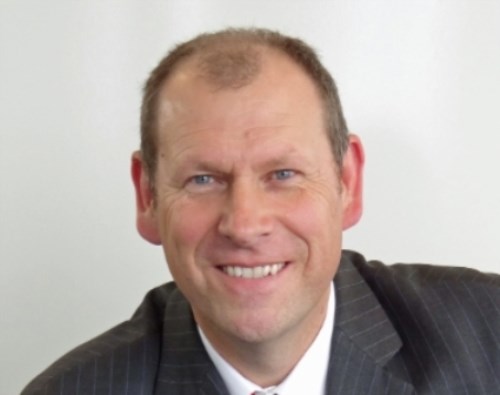 Dale Hansen
, chief executive officer of
Austbrokers
Coast to Coast, has a unique perspective on the insurance industry.
Unlike the vast majority of insurance professionals, Hansen did not fall into the insurance industry but he sought it out from his days in high school.
"For me, where I probably differ from most people, the comment or joke is that a lot of people just fell into insurance, I didn't," Hansen told Insurance Business.
"I decided I wanted to do that about half way through high school. I looked at the various career options and you can do anything in this industry, you can do absolutely anything."
With his view as a lifetime proponent of the insurance industry Hansen said that the industry should not fear outside disruption as it presents insurers and brokers with an opportunity to highlight their worth to clients.
"Disruption in the insurance industry is nothing new and the industry must not fear the changes but rather use disruption as a way to demonstrate worth to clients," Hansen continued.
"There is a lot of talk about disruptors and they certainly are here, but I don't think we need to necessarily fear them.
"We take the alternative view, we see that disruptors are a terrific opportunity for our business to demonstrate its value and its worth.
"We are in the advice space, not the price space and most of the disruptors are in the price space. In any industry in any shape or form, there will always be an element of price, an element of society that that will be their most important criteria.
"Disruptors haven't brought that any more to the fore, that has always been there. It will be certainly here in a different way and a different format but then we must also transact in a different way and a different format.
"The same tools that are available to the disruptors to threaten or disrupt the business, are available to us to safeguard our business."
Hansen joined
Austbrokers Coast to Coast
in 2006 and was recently named Queensland Broker of the Year by
NIBA
, which he listed as a career highlight alongside becoming a principle of the Coast to Coast business.
"Being a broker principle is actually a goal I set myself when I was about 16," Hansen continued.
"I was 24 years getting there and it was a wonderful trip and I wouldn't change any of it. Even the times that didn't seem quite so good, in hindsight were very, very good."
Hansen said that he was able to pick up key knowledge and skills throughout his career, which included stints with NRMA, Warren Saunders Insurance Brokers and Guild Insurance, as he believes mentoring plays a key role for the industry.
"I think everybody, whether they believe it or not, is a mentor one way or another," Hansen said.
"I think we all have that obligation and I say to my people, somebody did it to us. There is not a single person where somebody hasn't taken you under their wing, however big or small that is, and helped you with your development in some way, shape or form.
"We are obligated to do the same."
With his place at the very pinnacle of the industry confirmed, Hansen said the future looks bright for the insurance industry.
"It's been a really interesting journey, I wouldn't change a thing and I've had a lot of fun along the way," Hansen said.
"There is still a lot in front of us and I really look forward to what the next 20 years is going to hold because I think it is really, really exciting for our industry."
RELATED ARTICLES:
Dale Hansen - Elite Brokers
Difficult to see an 'Uber of insurance'