Insurance industry needs to 'change its thinking' | Insurance Business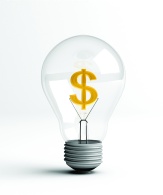 The insurance industry needs to "change our thinking about how we deliver insurance solutions" to stay relevant with a new breed of customers, an industry leader has said.
Writing on the ANZ
Bluenotes
blog, Alexis George, managing director, Australia Wealth at ANZ, said that the industry needs to think long and hard about is value proposition to stay relevant with new generations.
"The new breed of customer wants help achieving their goals. This means we need to change our thinking about how we deliver insurance solutions," George writes.
"In the future, successful companies will be those which exist for a higher purpose. For example, Thank You Water uses 100 per cent of its profits to fund food, water, health and sanitation programs around the world. They exist solely to end global poverty.
"These 'conscious companies' are focussed on creating every form of value that matters: emotional, social, and financial. While financial services companies might not be there yet, we can definitely start thinking about how to combine technological and social innovation."
This alignment of values will help insurance businesses as they deal with the "largest demographic the world has ever seen" with a "buying power about to eclipse the baby boomers," which means insurers need to pay attention.
"So what do we know about them?" George writes of younger generations.
"Well, they don't watch TV, smoke, go to church or like to be in debt. They embrace and align themselves with technology and when it comes to brands they don't see a clear line between the customer and the service provider. From personal experience I can attest to these observations and they are judgemental of individuals and companies who are not aligned to their values.
"More than 50 per cent of millennials in the US make an effort to buy from companies that support the causes they care about.
"Think about what this means for customer loyalty."
George notes that as technology becomes more commonplace throughout the industry, business leaders need to do more to challenge the status quo and help drive the industry forward.
"We may have digitised our solutions but our processes haven't changed. We need to work differently – and become exponential organisations," George continues.
"The leaders doing it well are creating cultures in which employees are encouraged to come up with disruptive ideas and new pathways to success. They are building their brands from the inside out.
"They are developing businesses with a strong ethical core, supported by a vision, values and purpose helping employees make decisions and measure success.
"It's up to business leaders to ask the big questions, challenge the status quo and inspire the next generation to think differently.
"This is how we will help people to make better decisions, today, so they can live a better future."