Insurance industry 'playing catch up' on social media | Insurance Business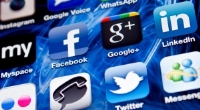 The data provided by social media could revolutionise insurance operations, but the industry is still playing an expensive game of catch up due to its late entry into the field.
Social media expert executive chairman of SR7 Greg Daniels, said that while the insurance industry now takes more time than other industries to engage with social media, it is still coming to grips with the potential benefits – and the pitfalls – of these channels.
"[The insurance industry] is having to play an expensive game of catch-up with social media risk – a problem which is both clear, present and growing," he told delegates at the ANZIIF Claims Convention. "Social media networks can provide a rich source of data insurers can use to improve a variety of operational processes. These observations are all well and good but without proper processes in place are just observations."
Daniels identified the four largest risks perpetuated by social media as damage to brand reputation; releasing confidential information; and legal, regulatory and compliance violations; and identity theft or hijacking.
"Damage to brand reputation can result in a loss of trust or credibility of the organisation," Daniels explained, but in a risk management survey, only 32% of companies said that social media was either a critical or significant risk to releasing confidential information.
Companies want to engage with customers using social media without violating regulations but this, too, posed problems, Daniels explained. In a recent case, Australian regulators fined Allergy Pathway for misleading testimonials written by its fans on Facebook and Twitter, even though Allergy Pathway did not write them.
"Unfortunately, people having their identity maliciously stolen or hijacked is a common news story," he said, turning to identity theft.
Daniels explained that an anti-brand Facebook page, user-created ads, and tweets were recently used against Royal Dutch Shell concerning its drilling in the Arctic.
"Brand hijacking and traditional identity theft fears led 25% of companies surveyed […] to say that they felt the risk was critical or significant […]. Becoming more common are organisational identities being hijacked on social media platforms, including setting up fake Facebook pages or Twitter feeds and providing false information or acting otherwise maliciously."
But, he added, companies can mitigate social media risks by identifying the risks, assessing the risks, managing the risks and monitoring and evaluating the risks.
"It is a question about preparedness, governance and responsibility. Is your organisation prepared to mitigate this risk? Does your organisation have the correct governance structures in place for accountability purposes? Who in your organisation has the responsibility for carrying out this critical task?"