Insurance industry presents 'terrific opportunity' for disruption | Insurance Business Australia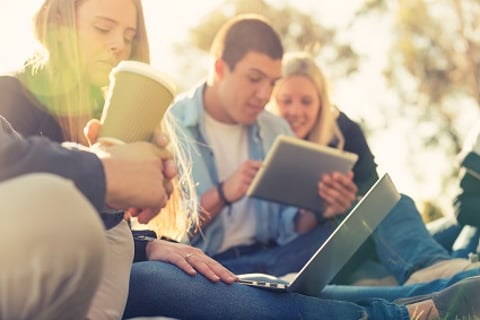 The CEO and founder of insurance start-up Trōv has said that the insurance industry presents "a terrific opportunity" for disruption as millennials seek disintermediated options for their insurance coverage.
Speaking to the
ABC
recently, American entrepreneur Scott Walchek said that younger generations are seeking new experiences with insurance and the wider financial services industry which could cut out intermediaries.
"All the research has said that this generation, this on-demand generation, wants their services to be disintermediated," Walchek said.
"They don't want to have to talk to people if they don't need to."
Walchek noted that insurers are facing "existential" risks as their businesses grapple with change brought on by younger generations which provides "a terrific opportunity for disruption."
"We are seeing the largest consumer block growing up, 92 million millennials who are just coming into their inquisitive lives, who are just coming into their careers and buying things, with the least amount of protection and the least influence from brands in financial services but who really need these services," Walchek continued.
"Like everyone else in the world has needed insurance, it is part of the normal financial life of healthy consumers and so there is this great need on the consumer side that is not being met by insurance.
"On the insurance side there is a bit of existential risk they are seeing, because the dependency that they have had on their legacy technology and on the brands into which they've poured millions and millions of dollars to promote… the brands have been diluted and the legacy technology can't keep up with the rapid pace of technology that is in fact serving the next generation, so those two bifurcations are actually providing a terrific opportunity for disruption."
As an online platform aimed at millennials looking to insure single items, Trōv will launch in Australia before it makes its way to the United States and the United Kingdom and Walchek gave three reasons for the launch strategy.
The first really is our relationship with
Suncorp
who has embraced our innovation well before InsureTech was kind of a thing," Walchek said.
"Their strategic innovation group really looks around the futures corners, if you would, and they have institutionalised their own disruption in a way that we have never seen before of any incumbent that is in the space and that is just fabulous for us so it is really about that relationship and they've helped us along and are willing to take the risk with us, recognising the opportunity is so big.
"The second thing, unlike the United States, there is a single regulatory authority that we have to deal with in Australia and the same in the United Kingdom and that is different to the US where there are 51 different regulatory authorities.
"Finally, Australian's are traditionally very tech forward and I think that the penetration of smart phones there is the largest in the world at 77%."
Walchek noted that Trōv and its intelligent design which utilises text messaging chat bots in the claims process will be able to help improve the relationship between insured and insurer thanks to an empathetic approach.
"We understand that the relationship with insurers has traditionally been quite strained and we felt that by taking a very empathetic and user-forward positon that is designing solutions for the target audience that we are shooting for and really being empathetic in the entire process," Walchek said.
"An example is, when an item is protected in a Trōv you swipe right again and that claim is handled with a completely disintermediated, intelligent chat bot experience.
"We think this again is an opportunity to change the relationship between insured and insurer and the relationship we are building here early we think, we are giving people control, we are giving them convenience, we are giving them the selection they require and we are empathetic and on their side, we think that that helps reshape the entire relationship."