Insurance industry reaches 'critical turning point' | Insurance Business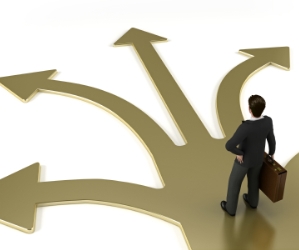 The insurance industry is fast approaching a "critical turning point" as new technology and the Internet of Things (IoT) combine with a need for industry investment.
Kerry Kirk, executive consulting partner at Verizon Enterprise Solutions, told
Insurance Business
that the rapid rise of the IoT will give insurers pause for thought as new challenges and opportunities present themselves over the coming years.
"The internet of things (IoT) or Machine-to-Machine (M2M) is widely seen as the next big thing," Kirk said.
"The numbers are staggering – by 2020, analysts predict that there will be anywhere between 25-45 billion connected devices.
"The insurance industry has reached a critical turning point created by the convergence of new technologies and the need for core infrastructure investments, risk modelling improvements and growing demands to increase profitability using underwriting metrics.
"Specifically, IoT solutions can help insurers increase new business success rates, boost renewal retention, maintain claims best practices and improve overall loss adjustment expense ratios," Kirk continued.
Kirk noted that while many see the IoT as a personal lines issue, commercial policies will follow as the value of data continues to increase.
"Advances in the use of sensors, micro and networking technologies mean massive volumes of data are being generated by sensors on everything from gas pipelines and building systems to the health bands that track people's activity and sleep patterns," Kirk said.
"All this information is potentially of tremendous value to insurers as they seek to improve the accuracy of their actuarial analytics, deliver competitively differentiated value to their customers and contribute more proactively to the mitigation of risk."
Kirk stressed that brokers should not be worried about the IoT as they can use the information generated to help themselves and their clients.
"On the contrary as brokers work for their clients they should see the IoT as an opportunity for their client base," Kirk said.
"Better analytic models that provide a more factual basis for differentiated premiums have the potential over time for insurance companies and their analytic partners to get better at correlating insurers behavior or environmental factors and risk—improving alignment between policy premiums and event based monitoring."
Kirk said that brokers need to understand the IoT to build their presence in the future as the insurance industry continues to evolve.
"Brokers who understand IoT and how insurance companies will use it will be able to provide an added value service to their clients when comparing insurance options," Kirk continued.
"Brokers will be able to source policies with IoT aware incentives for their clients.
"In fact, as IoT continues to expand and evolve, it is likely to do more than just create new market opportunities for insurance companies.
"It may also bring about some fundamental changes in the market as a whole. Such changes could include closer, more transparent engagement with customers.
"In the end, it's about using this data wisely to help everyone—insurance companies and their customers alike—make consistently better decisions."