Insurance industry 'slow to move to tech' | Insurance Business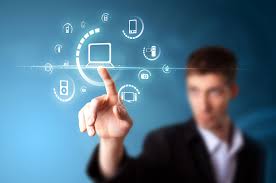 The insurance industry both at home and abroad "has been very slow to move to tech" and it will "take a long time" for a business to catch up to a leading challenger brand,
Stefan Hicks
, managing director and founder of
Ensurance
, , has said.
Ensurance, a listed insurance broker, underwriting agency and IT provider, has seen its client numbers sky-rocket from 25,000 to 480,000 customers in the space of six months as Hicks told
The Australian
that he is not worried by others trying to catch up.
"The catch-up to get to where we are, knowing what we've invested and how long it's taken us to get where we've got to, would take a long time," Hicks said.
"And from here the industry will move fast. It's so far behind in terms of digital innovation, so from here in the next five to 10 years, it will look like a very different industry."
Hicks noted that the insurance industry is moving slowly towards technology and still lacks an all-around
"The insurance industry, in Australia but globally as well, has been very slow to move to tech," Hicks told
The Australian
.
"The amount of tech popping up to try and plug certain holes in the industry, on a global basis, is starting to gain momentum but there are no holistic approaches. One might pop up that addresses claims, another might pop up to address underwriting.
"But there's nothing out there doing everything."
A key point of difference for the Ensurance business when compared with online aggregators is the advice that Ensurance can offer as a licensed broker and Hicks noted that this is key for customers.
People are purchasing a product with the unknown knowledge that it may or may not be used," Hicks continued.
"Obviously being a broker, we act on behalf of the client. So it's our job to get legitimate claims paid. And by doing that, what we have to do is attract and place high-level insurers on to our platform that ensure us we won't have problems at a later date when it comes to claims.
"It's our brand as well and we don't want to damage that."
Hicks noted that the business has been able to tap into a changing customer dynamic that has helped the business go from strength to strength.
"We've recognised the consumer wants to be empowered by doing their own research and by their own purchasing online, and this is evident across all products and all industries," Hicks told
The Australian
.
"People are just more savvy. They want something that's 24/7, works after hours, and they don't want to be messed about. They don't want to even spend time to talk to people, they just want to get it done."