Insurance industry yet to keep up with the changing digital landscape | Insurance Business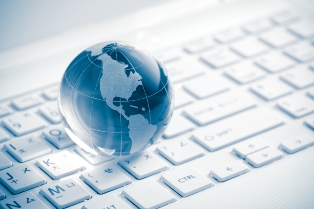 Computers and technology have transformed how many industries transact business over the last two decades, but the world of insurance has yet to keep up with the new opportunities digital has to offer, it has been suggested.
"Digital is a big game-changer. If we can get that equation right, we think that we've got a big opportunity in one that we're uniquely positioned to exploit," Tom Stoddard, chief financial officer at British multinational insurance company Aviva, told
CNBC
.
Stoddard is particularly concerned on how insurance companies can utilise digital platforms to generate new revenues, and is fairly unconcerned by record low interest rates, stating to
CNBC
that his company was well insulated.
"Really, the opportunity for us is to try to reinvent our business and to try to reinvent the future of insurance by being able to offer a better customer proposition to our customers across that full range of products," he said.
It is Stoddard's belief that there is a gap in the marketplace for a firm who can interact well with customers, which would help a company gain leverage in an increasingly competitive market,
CNBC
said.
"You think about it, digital is changing the game, people want more personalized customer service, they want offerings that are unique to them, they want propositions that are not the old traditional products that we're used to selling that are things that really fit your lifestyle," he concluded.
Related stories:
Industry expert reveals tech issues to watch
The future of insurance in the digital world
Eight emerging technologies that will impact businesses