Insurance law specialists tackle drone issues | Insurance Business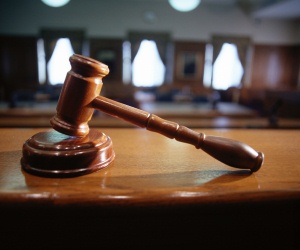 A leading insurance law firm has released a new white paper looking at the use of commercial drones and their specific impact on the insurance industry.
Reed Smith's
Crowded Skies: Opportunities and Challenges in the Era of Drones,
focuses on the use of commercial drones in a host of industries and how this will affect the insurance market.
Unmanned Aircraft Systems (UAS) are used in a variety of industries and their development and expansion will impact a variety of insurance markets as the law firm notes: "...the human and commercial risks of bodily injury, nuisance, harassment, operator error, product liability, or hacking, coupled with a regulatory environment... makes insuring UAS a tricky business."
The white paper also discusses the growing cyber liability market in the drone space as cyber can represent a Catch-22 for insurers and brokers.
"This [cyber liability] raises a difficult equation for insurers grappling with UAS risks: if pilot error is a key risk, then the guidance software that so far has not been a significant risk would seem to be a likely fix to avoid bodily injury and property claims. But if that software can be hacked, then the risk simply changes from pilot negligence to hacking.
"This makes cyber liability coverage a key topic in UAS insurability."
With the tumultuous regulatory landscape surrounding the use of commercial drones both in Australia and abroad, Reed Smith recommends that "manufacturers and operators would be well advised to continue seeking their own risk mitigation policies, such as pilot certification, and to find a specialty broker with deep expertise in aviation risks, but who also has the capability to keep up with developments in other areas, such as cyber liability."
Commercial use of drones will only rise in the coming years and the white paper notes that insurers and brokers should be ready to help clients with a variety of needs.
"The UAS industry and its insurers continue to develop risk mitigation and risk transfer solutions that allow the industry to grow, but the current situation is too ambiguous to accurately assess risk.
"During this fluid process while regulators and insurers grapple with new and unique risks, companies can best arm themselves with good risk management, comprehensive coverage, and sensitivity to managing and maximising their relationships with their brokers and insurers."