Insurance manager award $70k in work dispute | Insurance Business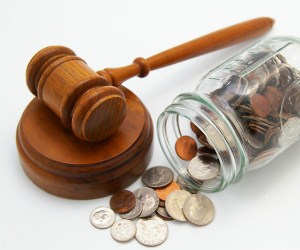 Westpac's insurance division has been ordered to pay one of its former insurance sales managers $70,000 in promised bonus money following his redundancy in 2011.
Giulo Russo, a senior sales manager for the general insurance division of Westpac, was made redundant in 2011 and the company failed to pay his bonuses for his final period of work.
Russo won his $70,000 bonus and court costs from the company as Judge Lloyd-Jones noted in his judgement that the former employee had carried out his duties, according to
bankingday.com
.
"Russo carried out his duties for a period in excess of ten months of the twelve month period of the relevant financial year," Lloyd-Jones wrote in the conclusion to his judgment.
Lloyd-Jones continued that, while Russo's redundancy was fair the comapny still owed the bonuses in spite of termination.
"His employment was terminated on the ground of redundancy and Westpac has sought to apply [its] policies in order to determine his rights.
"The evidence before this Court demonstrates that those rights were not exercised properly in accordance with those policies, primarily through the acts of [the Head of the Bancassurance Division] carrying out relevant duties on behalf of Westpac."
Lloyd-Jones summarises that Russo's contract with Westpac was not upheld and awarded the former manager court costs alongside his bonus payment.
"The contractual matrix provided that Russo's entitlements would be determined in accordance with [the bank's] policies and I am satisfied that this did not occur," Lloyd-Jones wrote,
according to
bankingday.com
.
"Russo should receive a sum equal to the incentive payment paid the previous year and Westpac should be ordered to pay Russo's costs of these proceedings."