Insurance M&As show no signs of stopping | Insurance Business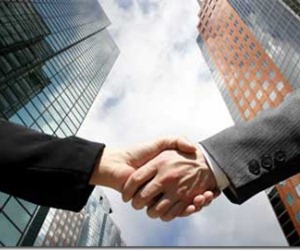 Ratings agency A.M Best has said that it does not believe the recent spate of major mergers and acquisitions is going to slow down and that brokers may see "increased activity".
With billions of dollars changing hands in M&As around the world, A.M Best published a special report entitled
Insurance and Reinsurance Market Conditions Set the Scene for Further Takeover Activity,
in which they detail the changing landscape affecting the industry.
"Merger and takeover activity is likely to continue in the coming months as (re)insurers increasingly seek ways to deploy capital and create scale against a backdrop of ongoing soft market conditions and weak investment returns," the report notes.
"A.M. Best expects industry consolidation to remain at the forefront of the management agenda as companies attempt to drive cost efficiencies, diversify both geographically and by product and increase market share."
The company also looks at the broker space and notes that the recent
deal making of one major international broker
as a highlight of things to come.
"The broker sector is also subject to M&A transactions as intermediaries similarly come under pressure to continue to provide value to clients in the evolving (re)insurance marketplace," the report continues.
"Increasingly, the major brokers are seeking to exploit collected data and analytical tools to realise efficiencies and to supplement commission payments.
"In A.M. Best's opinion, the merger between Willis Group and Towers Watson to create a global advisory, broking and solutions firm (unveiled on June 30, 2015) is an example of brokers developing their analytical operations to offer added value and illustrates the growing importance of data mining and analysis."
The report states that "softening rates impacting revenues" have also seen brokers and intermediaries facing "increased activity" when it comes to M&A's.
A.M Best also note that international companies are looking to spread themselves across new territories which could signal an influx of moves to Australia and the Asia-Pacific region but the ratings agency warns that over-expansion could be fatal.
"Companies are diversifying into other territories or continents, offering new or enhanced insurance products," the report states.
"Companies engaging in M&A activity may benefit from diversification but proper market knowledge and underwriting expertise is a prerequisite. A.M. Best notes that trying to expand a niche to other territories or related classes of business quickly has been the downfall of many companies, resulting in significant downgrades and insolvencies – particularly following the last significant soft market from 1998-2002. Takeover deals could also expose the acquirer to unforeseen or under-determined new risks, such as legacy reserve issues."
With recent M&As involving billions of dollars, the report warns smaller players that they could be left behind in a climate of increasing consolidation.
"The losers from this spate of takeover deals are likely to be the smaller (re)insurers and brokers, especially those that are unable to demonstrate particular expertise."