Insurance market changing to electronic trading | Insurance Business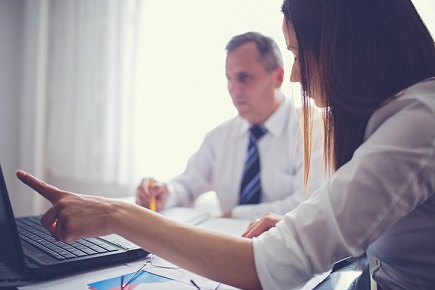 Insurance is still a stuffy, "behind the times" industry, right? Well if new figures are to be believed, at the very least it's in the process of changing.
Use of a new electronic trading system for the London specialist insurance market has shot up with the London Market Group revealing that almost 3,000 policies were written on the system during June – that's around double the volume of the same month last year.
Known as PPL, the system, which was introduced in 2016, was initially subject to slow adoption among underwriters and brokers who seemingly preferred to stick with paper-based trading – but a gentle push from outgoing Lloyd's of London CEO Inga Beale back in February – in which she outlined that the market would be gradually forced to use it – seems to have prompted an uptick with figures for the second quarter of the year showing the system is now used on 16% of the policies for which it is available.
"The London market has clearly made a concerted effort to increase their usage of PPL in the last three months, and it is a positive sign that overall the minimum threshold has been exceeded," said Bronek Masojada, chair of the PPL board. "Inevitably, activity fluctuates with renewals but a nearly 50% uplift between May and June is very encouraging.
"It is vital that we make London an easier place to do business with wide spread market usage of an e-placement platform. By highlighting success among those businesses that have well-exceeded the targets, we hope to encourage a race to the top. In the second quarter report, we will increase the transparency with league tables of all participants.
"However, focusing on the placement is not enough. We want to get it right, right from the start of the value chain – at submission, and there is still a long way to go on those metrics. If we don't capture accurate data at the front end of the placement process and then the critical structured data at the end, we will only be doing part of the job we need to do."
LIIBA CEO Christopher Croft believes that making the change is vital because even if brokers want to wait, it doesn't mean their clients are willing to.
"The global insurance market is challenging for everyone with brokers facing a range of regulatory and business issues. But our clients will not wait for the perfect solution; they want improvements now and PPL is a crucial stepping stone towards that," he said.
"We now have over 40 brokers signed up to PPL. The number using the platform continues to grow each month, with nearly half of them now using the quote function right at the start of the process. By using the platform all through the value chain, clients and brokers will reap the maximum benefit possible from the market-wide adoption of this innovative technology."