Insurance 'overdue a wave of innovation' | Insurance Business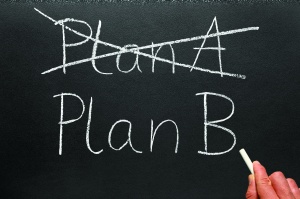 Three out of four senior marketing professionals believe the insurance industry is "way overdue a wave of innovation", according to a new study by The Target Group.
The survey focused on marketing professionals at middle manager level and above in the insurance industry and highlighted the changing landscape that insurers face.
Australian professionals highlight the "overdue wave of innovation" much more than global counterparts – it was mentioned by only 43% of those surveyed in the United Kingdom.
Australian insurers also said that distribution is a key challenge to the future of the industry, with three-quarters of those surveyed highlighting a balance between product and channel promotion as the key to a successful market strategy.
In terms of an online presence, answers varied. When asked what percentage of sales will be distributed online over the next five years, Australian insurers' answers ranged from 10 to 50 per cent while some global answers came in at 90
per cent
.
Target Group noted the four D's that marketers believe will shape the future of the insurance industry – dynamic products, distribution patterns, data and disruptive new technology.
"Target's survey shows that while almost all insurers continue to develop new products and services, just one in five (19
per cent
) consistently bring them to market quickly enough to keep pace with market change. This is a dangerous position for an industry on the crest of an "innovation wave" that could rival that brought by the adoption of the computer in the 1960s," the report says.
"Telematics, wearable devices, big data, car collision sensors, the Internet of things: these developments are fundamentally altering the market's future. The question is whether they will be led by the existing players in the industry, or by industry challengers."
"The industry faces an 'innovation wave' that will transform the market. For insurers, underwriters and distributors, such as banks and brokers, it brings both threats and opportunities. It offers the potential for new products and growth, far greater customer insight, and the ability to tailor products and pricing, as well as the prospect of transforming interactions between market participants.
"However, it also presents challenges to an industry long criticised for its sluggish response to the march of technological progress."