Insurance player's IPO plan for broking business 'definitely on' | Insurance Business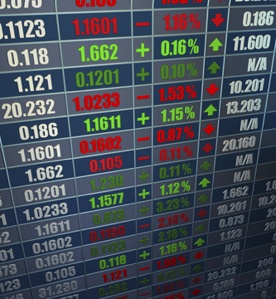 Well-placed industry sources have told
Insurance Business
that Wesfarmers will float its $1.12bn broking arm, consisting of OAMPS and Crombie Lockwood, on the Australian Securities Exchange this week.
Wesfarmers could announce an initial public offering as early as today, according to
The Australian
. Gresham Investment House, which part-owns Wesfarmers, is said to be acting as adviser, while Macquarie and JPMorgan are believed to be the lead managers.
A broking source told
Insurance Business
that the IPO is "definitely on": "The IPO of OAMPs and Crombie Lockwood is definitely on," they said. "Sixty percent of the revenue of that operation comes from Crombie Lockwood, and that brokerage will make up 60% of the float."
The source explained the reason behind the IPO is simply to make more money: "They were never going to hang on to it, it is not core to their business. If they put in a trade sale, the maximum they could make is between 4x and 7x EBITDA, but if you put it in the market, you could get 10x of 15x EBITDA, so the reason behind the float is to make more money. You make the most money from floating the business - if the market supports it."
The IPO would come less than two months after Wesfarmers sold its underwriting business to IAG for $1.845bn.
Wesfarmers has declined to comment.