Insurance predicts World Cup Winner | Insurance Business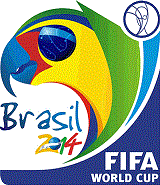 Lloyd's of London correctly predicted that Germany would win the 2014 World Cup, based on the winning team's insurance valuable.
Germany this morning took the trophy, winning 1-0 against Argentina.
Lloyd's last month released research with Cebr
that ranks each team in the FIFA World Cup based on the collective insurable value of that country's players. It correctly predicted Germany would take home the Cup, based on its insurance value of US$1.084bn, making it the most expensive team.
However not all its predictions were dead on the money: it predicted that Spain, England and Brazil would take the top three spots in that order. Spain bowed out of the competition in the group stage, after beating Australia three nil, England crashed out at the early stage of the final after Costa Rica beat Italy, and Brazil suffered a spectacular and humiliating defeat at the hands of Germany, after scoring just one goal to Germany's astounding seven in the semi-finals.
The top three teams, after Germany, were in fact Argentina, which Lloyd's ranked at seventh place based on an insurance value of US$600.2m, Netherlands, given eighth place based on an insurable value of $472.1m and Brazil, ranked fourth place based on an insurable value of $757.6m.
Insurable values might be useful to work out the World Cup winners, but the same cannot be said for runners-up.