Insurance professionals gear up for gruelling charity challenges | Insurance Business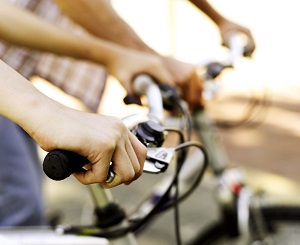 Suncorp manager Cherie Gray is tackling the Machu Picchu Challenge in September in support of Youngcare.
Gray, manager, distribution strategy in the Workers Compensation Portfolio, will depart with 12 other challengers on 5 September to trek along the Andes to the famous Incan ruins of Machu Picchu, at times reaching altitudes of 4500 metres.
The Youngcare Machu Picchu Challenge aims to raise awareness of and funds for the thousands of young disadvantaged Australians who are currently forced to live in aged care. Gray has exceeded her personal goal to raise at least $10,000.
Gray and 12 other challengers will trek along the Moonstone Trail, an isolated alternative to the famous Inca Trail that offers higher altitudes and rougher terrain for those seeking a more challenging path to Machu Picchu.
It will take the trekkers through seldom-visited Andean villages, Inca and pre-Inca ruins and heads onto a beautiful Altiplano plateau surrounded by glaciated peaks.
"Aged care is no place for a young person, so I hoped to make a difference by taking on this challenge and raising much-needed funds and awareness," said Gray.
"I wouldn't have been able to get this far without the very generous support of Gallagher Bassett, as well as my other corporate sponsors, Big Picture Communications and Impact AV Australia. They have made an invaluable contribution."
Wotton + Kearney Melbourne lawyer Jonathan Katsanos is also testing his resolve for charity, taking part in Ride to Conquer Cancer's gruelling 200km ride in aid of the Peter MacCallum Cancer Centre.
Katsanos has beat his target to raise $5,500, having secured $6,035 but the cause his particularly close to his heart.
Katsanos was diagnosed with cancer in July last year. He thanked those who supported him as he continues on his "healing journey", adding: "By participating in this event i hope that i can help find better ways of helping others like myself have even better treatment options in the future. It will be a challenge in a number of ways, but with my bike, my helmet, and your generosity, a real impact will be made."
Determined Katsanos is running 50km a week and cycling another 130km on weekends to prepare for the event which takes place at the end of October.
To support Katsanos, click here.
Visit Gray's fundraising page here. To 'like' her Facebook page, click here.