Insurance professionals honoured by the Queen | Insurance Business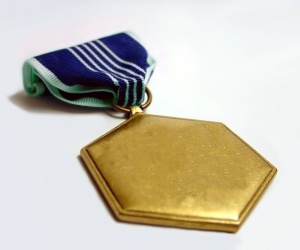 Seven insurance professionals have made it on to the Queen's Birthday 2014 Honours list including the former president of the Australian and New Zealand Institute of Insurance and Finance (the Institute).
The two time president of the Institute, John Richardson, received an Order of Australia Award (OAM) medal in the General Division for his service to the insurance industry and community. Richardson was president of the Institute from 2002 to 2003 and 2007 to 2008. He is also a member of NIBA and a qualified insurance broker.
Former RAC chairman Rodney Evans received an OAM medal for service to road transport and to the community, particularly through the Royal Automobile Club of Western Australia. Evans was chairman of RAC Insurance from 1978 to 2007.
Dr James McDonald, member of Avant Insurance's Victorian Medical Experts Committee, was awarded an OAM medal for his service to medicine as a general practitioner.
Former
IAG
director Geoffrey Cousins was named a Member of the Order of Australia (AM) for his service to the community through the establishment of the Starlight Children's Foundation, and to the visual and performing arts. He was an IAG director from 2000 to 2007.
Avant Insurance director and deputy chairman of Avant Mutual Group Jonathan Burdon also received the AM title for his significant service to respiratory medicine as a clinician and researcher, particularly occupational asthma, and to medical administration. He is also the deputy chairman of Medical Indemnity Industry Association Australia. He was a board member of Professional Indemnity Insurance Company from 2001 to 2007.
WA insurance Commission chairman Frank Cooper has been made Officer for the Order of Australia (AO) in the General Division for his distinguished service to the community through leadership and financial management roles with cultural, medical research, sporting, child health, and educational organisations.
Steven Jacoby, chairman of the Queensland Spatial Information Council, received a public service medal, for his "outstanding public service to land and spatial information". From 2011 to 2013, he was responsible for leading the aerial photography and data capture during Queensland's major flood events and cyclones and for developing new and innovative flood mapping methodologies. This led to the flood risk mapping of Queensland covering all major towns and cities. The state flood-line mapping information has recently been shared with the ICA and may eventually lead to individual household risk assessments and lower insurance premiums for Queensland properties.