Insurance professionals leaving workers comp to join life sector | Insurance Business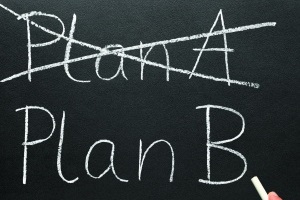 Workers compensation professionals in NSW are joining the life insurance sector, lured by the attractive salaries.
Across Australia workers compensation salaries have remained flat, apart from NSW where they have spiked because "a strong flow of candidates are moving out of this are and into life insurance", according to
Hays
' 2014 salary guide.
Nick Murphy, regional director of Hays in NSW, told
Insurance Business
this is because workers compensation professionals in NSW are attracted by the competitive salaries.
"Salaries in life insurance are generally much higher than in workers compensation so there is a financial incentive for people to move from workers compensation to life insurance if they can."
He added that it is easier for workers compensation to move into life insurance because of the cross-over in required experience.
"There is a massive candidate shortage in life insurance in some of the technical claims areas and for that reason life insurance teams are looking to take on people with semi relevant experience. Quite often people with a workers compensation background, with some kind of medical or law degree, do match that brief quite well."
Murphy stressed there is no issue with workers compensation employers attracting and retaining employees.
"
Quite often what they are good at is taking people that don't have experience and training them up. To retain staff they could ensure they have succession plans in place for people so they can move on and up through the business and develop their career."
Asked if Hays expects to see candidates moving between other insurance lines, he said no: "The insurance industry is buoyant and people make a choice to move into a particular insurance line and generally they try to stay there.
"Different skill sets and experience are required across the different lines. I don't see lots of people moving between the different insurance lines over the next year or so."