Insurance recruiter on what needs to change | Insurance Business Australia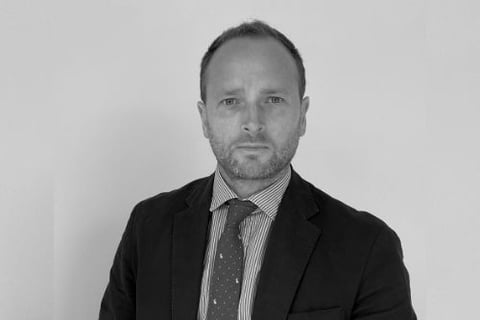 "The insurance industry needs to be doing more to bring good people in."
That was the assertion made by Daniel Marsh (pictured), managing director of Young Guns 2021 sponsor Blake Oliver Consulting, when Insurance Business caught up with the hiring expert to talk about attracting young blood to the insurance sector. In Marsh's view, there are major issues that need to be addressed.
One problem he sees is the fact that not many people understand what insurance workers do, let alone the many opportunities and possibilities for graduates.
"Most young people at universities want to work for a consulting firm like PwC or Deloitte, or they want to go work for a big bank like CBA or ANZ," said Marsh, whose company has forged longstanding relationships with Australian universities to try to bridge the gap. "They wouldn't necessarily think a good career path would be with a global insurer.
"But if you're an engineer and you're thinking about your career – while an obvious choice would be to go work for an engineering firm – moving into the insurance industry can actually open up a very diverse and interesting career path."
Marsh highlighted that the likes of FM Global, Berkshire Hathaway, and Allianz hire engineers to understand how to underwrite, say, a mining risk or a big global property risk. A risk engineer then gets to work with the big engineering companies or mining firms, all while employed by an insurance business.
He stressed: "The problem is, most young people don't really realise that that's what insurance is all about. I think it still has a reputation that it's for bald men in grey suits. The whole industry needs to have a bit of rethink, and it's about trying to change the way that the sector is looked at.
"Somehow it's still seen as a second-class industry compared to banking or accountancy, and I'm blown away by the amount of candidates who'd rather be a bank teller than an account exec for a broking firm. I think that's the thing – most people don't understand what brokers do; they don't know what a loss adjuster does or what a risk engineer does."
Marsh believes more has to be done by insurance companies, and by that he means going beyond turning up at university open days with a stand to hand out a couple of squeegee toys and brochures. For one, he is disappointed to see firms either put their grad schemes on pause or scrap them entirely.
Another issue the Blake Oliver boss drew attention to is that of jobs outsourcing, which he said has had an impact on newcomers' ability to enter the world of insurance in Australia.
"If you look at most senior people in the industry who've been there for 40 or 50 years, they probably started out in a junior role, maybe an administration role or claims role," explained Marsh, "and often that was a stepping stone into then becoming an underwriter or broker.
"You start off there and then develop, but some of those roles have now been set offshore. Some big companies here have moved the admin and claims aspects of the roles – those $80,000 a year and below salaries – to Sri Lanka or to India or even to New Zealand."
As for retaining talent once you've attracted them, the recruitment leader – who himself has worked both as an underwriter and a broker – believes in the value of doing things right the first time.
"Taking a bit longer to get the right person in is better than bringing somebody in quickly just to fill the role because you're concerned about being understaffed through the busy period," he stressed. "The latter's not how you build a culture or how you build a long-term retention process. You don't want that position to be vacant again in September, then have to look again and again.
"Firms should be confident about who they bring in and the quality should be a lot higher, especially in regulated industries like insurance. It's vital that the quality of advice that the brokers are giving and the quality of underwriting that companies are getting should be at the highest level."
Entries to the Young Guns 2021 report will close on April 16. Submit an entry here.