Insurance scam gone wrong or simple driver error? | Insurance Business Australia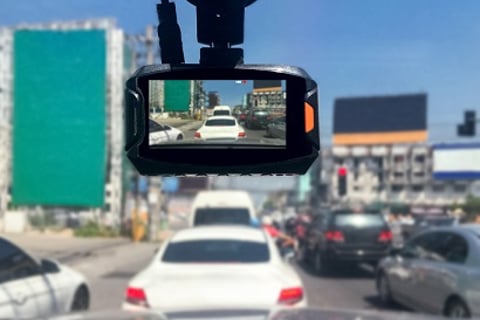 A bizarre dashcam video has internet viewers speculating: was it an insurance scam gone bad or was it a simple case of misunderstanding?
The dashcam drama, starring the dashcam's owner, "women A and B," and a "vigilante driver," was filmed in southwest Sydney last weekend and uploaded on the Dash Cam Owners Australia Facebook page.
The footage showed the dashcam owner driving down Meadows Road in Mount Pritchard when just through some traffic lights, a black SUV comes to a sudden halt in the left lane after appearing to have clipped the gutter,
news.com.au
and
Yahoo7 News
reported.
Women A and B get out of the SUV to inspect the damage, as the dashcam owner yells from the back to turn their hazard light on, then negotiates around the SUV and drives on. A woman's voice screams "Wait, wait!" as the dashcam owner leaves the scene.
Things got stranger when only a few hundred metres up the road, a silver sedan suddenly emerges on the screen and blocks the dashcam owner's path.
The "vigilante driver" gets out of his car, then gets back in quickly to pull the handbrake to stop his car from rolling into the next lane – all the while appearing to film the dashcam owner, his car, and registration plates with his mobile phone.
The two men got into a heated argument, with an understandably confused dashcam owner yelling "What's your problem?" and the vigilante driver yelling back "my wife, you hit her car." Dashcam owner eventually drives off, frustrated.
Social media users were divided on what really transpired in the footage. Some said what they witnessed was a set-up and an insurance scam, the reports said.
"Looks like an organised racket. How are they able to communicate to the other car to block his path so quickly," one commenter asked.
"Trying to set up their next insurance claim, no wonder our insurance and rego is so expensive, paying for frauds like these," one viewer said.
"She did that on purpose. And had him waiting down the road to make it look like you did a runner and then took your rego! So glad you got dashcam footage," another said.
"I don't know what's more embarrassing. Getting caught trying to do an insurance scam — or — almost losing control of an automatic Skyline with a T-wing," another said, slamming the vigilante driver for his mishap.
Some commentators said it could have been a simple misunderstanding on the part of the SUV driver.
"Thinks she's been hit when really she hit the gutter, she tells her hubby in the car ahead that she's been hit and the guy is leaving the scene," one explanation offered.
Related stories:
Perth tycoon denies being the mastermind of a $20m insurance scam
NSW Police bust alleged green slip fraud syndicate