Insurance still on gender diversity journey | Insurance Business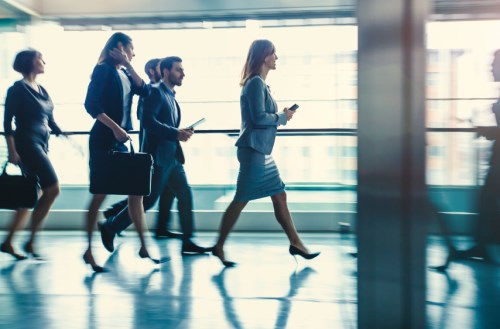 The insurance industry is heading in the right direction when it comes to gender diversity, one industry figure has said, but more can still be done.
Kerrie Challenor, deputy chair of
ANZIIF
's Women's Council and general manager –human resources at
NTI
, told
Insurance Business
that she firmly believes the insurance industry is still on a journey towards gender equality, and it "was never going to be a quick trip."
"It takes time and although we have talked about it for many years now, proactivity has only happened in recent years," Challenor said.
"Targets and specific development pipelines for female talent, sponsoring high potential women and development opportunities, has really only taken priority in the last five years if that; talent takes time to develop."
Towards the end of 2016, it was announced that only two general insurers had been cited by the Workplace Gender Equality Agency (WEGA) in their annual list of employers of choice on gender equality.
A total of 106 companies in Australia were cited by the body for their work in gender equality and Challenor noted that while the industry is heading in the right direction, there is always an opportunity to do more.
"We really need to keep thinking of ways to attract women to the industry and into the more senior roles," Challenor continued.
"We need to start at university offering a career pathway that provides diversity in professional development and flexible working opportunities."
The business case for improving equality is strong. Research points to a correlation between diversity in all facets of life in the workplace and improved financial outcomes for businesses.
Challenor noted that to better serve a diverse segment of customers, businesses themselves have to mirror this diversity and the differences that employees can bring to businesses challenges lead to increased problem solving.
For businesses of any size looking to improve their stance on gender equality, Challenor said that communication is key. Discussions with staff around what they need to help increase diversity in the workplace are important as Challenor advised keeping an approach to diversity as simple as possible.
"Every business, regardless of size, can have targets; commensurate to the size of their organisation," Challenor said.
"What is measured is done and that is never truer than in respect to equality targets."
Related stories:
Does the industry do enough on gender equality?
Almost half of LGBTI Aussies hide who they are at work