Insurance trio use 'club-style' platform to launch aerospace underwriting business | Insurance Business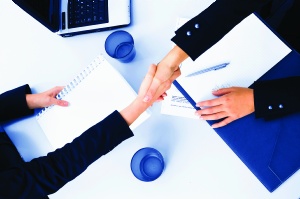 Altitude Risk Partners has today become the first underwriting cell to utilise the Castel Underwriting Agencies club-style MGA platform to create an aerospace underwriting business.
Castel, a member of Barbican Insurance Group, has been specifically developed to support the ambitions of individuals or teams of underwriters in insurance markets who have niche and specialist books of business.
In this case, Altitude Risk Partners' founding underwriters David Godley, formerly senior underwriter, airlines and general aviation at Global Aerospace and Richard Power, formerly senior airline class underwriter at Catlin, became the first to utilise Castel.
Altitude Risk Partners, which launched in London with capacity from Barbican Insurance Group, HDI-Gerling Industrie Versicherung AG and Sompo Japan Insurance Inc on a quota share basis, will underwrite a worldwide portfolio of airlines, manufacturing products, general aviation, war and space risks.
Castel will provide Altitude Risk Partners with a comprehensive infrastructure including experienced management, scalable IT systems, creative marketing and sound regulatory and compliance practices. This support will be coupled with the flexible operational framework required to ensure a smooth, efficient and rapid route to market.
In return Altitude Risk Partners will, over a period of time, be able to generate a significant stake in their own MGA business.
Godley and Power will be joined by Tim Wright, formerly group space underwriter at Global Aerospace. Godley, Power and Wright between them have decades of experience in the aerospace insurance market. All three will be partners in the new venture alongside Castel itself. Further staff announcements will follow in due course.
Godley said launching Altitude Risk Partners on the Castel MGA platform means the company can combine experienced underwriters, stable high quality capacity and efficient infrastructure to underwrite the complex risks presented.
Castel CEO Mark Birrell added: "Creating an underwriting business can be a daunting and lengthy process. By utilising Castel, Altitude Risk Partners has been launched quickly with the support of secure and highly-rated capital on a platform designed to deliver operational efficiency and sound regulatory practices. We very much look forward to working with David, Richard and Tim and expect Altitude Risk Partners to be joined within Castel by other entrepreneurial underwriting businesses during 2014."