Insurance-selling robot to feature at $24m ASX listing | Insurance Business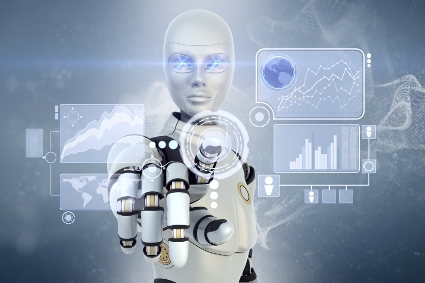 Rosie, a robot that fronts the online sales and retention offer of conversational commerce specialist Flamingo Customer Experience Inc., is the subject of a $3 million capital raising ahead of its $23.8 million ASX listing in October, it has been reported.
The $3 million raising, led by Otsana Capital, will be used to merge Flamingo with ASX-listed software company Cre8Tek Ltd. as well as to further develop Rosie's machine learning capabilities,
The Australian Financial Review
reported.
Catriona Wallace, Flamingo CEO and founder, said she is hoping to build on Flamingo's American client Nationwide Insurance to "own" the niche of turning seekers of insurance quotes into paid-up policyholders without the direct involvement of humans, the report said.
"The average quote-to-sales conversion in the American insurance industry is between 15 and 20 per cent for the call centres, but online that falls to 1 to 3 per cent," Wallace told
The Australian Financial Review
.
Through a combination of web chat, web forms, and machine learning, Flamingo aims to help customers through complex decision-making into quotation and payment.
"The reason nearly every online visitor leaves after getting a quote is that they've already put in a lot of effort and are experiencing decision-making fatigue," Wallace said.
"With Rosie, we're using human-centred design principles to hold them, not forcing them through a process but conversing with them and serving them up any multimedia that will increase their confidence."
The $3 million raise will be used to bring in two additional data scientists to improve on Rosie's machine learning capabilities, and for cultivating channel partners, including a distribution deal for Rosie with a "major customer relationship management vendor" to be announced in October.
The Cre8Tek/Flamingo ASX listing will create a $23.8 million market cap company and will bring to $8.5 million the amount raised by Flamingo since its inception in 2014,
The Australian Financial Review
said.
Related stories:
IAG backs UpGuard in US$17 million fundraising
Honan Group in tech tie-up