Insurer and brokerage announce new hires | Insurance Business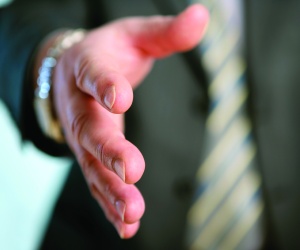 ACE and Nadic Insurance Brokers have both announced new hires in the last 24 hours.
Hammond gets a leg up at ACE
Insurer ACE has appointed Brendan Hammond as General Counsel for Australia and New Zealand. Brendan has been with ACE since 2008, most recently in the capacity of Deputy General Counsel, and has built a strong reputation as a highly competent lawyer with a deep understanding of the insurance business including the area of multinational risk.
ACE's Country President for Australia and New Zealand, Giles Ward said: "In his 5 years with ACE, Brendan has developed a detailed knowledge of the ACE business to complement his broad experience in private and commercial practice. I have every confidence that, under his leadership, ACE's Legal & Compliance team will continue to add value to our overall business proposition."
Sharland joins Nadic Insurance Brokers
Nadic Insurance Brokers has appointed Bill Sharland as National Development Manager. Sharland joins Nadic following his role as State Transition Manager, NSW at CGU, where he was responsible for managing the consolidation of regional NSW and ACT offices whilst maintaining solid customer service levels. This role followed his previous position at CGU as State Development Manager, NSW/ACT.
In this newly-created role, Sharland will be responsible for driving new business by developing and implementing sales strategies, identifying and formalising new distribution arrangements, further developing business partnerships with insurers and managing customer relationships. He will also be responsible for company operations.
"We are pleased to welcome Bill to Nadic in his new business development capacity. His solid industry experience in managing sales processes and strategies for some of the industry's largest underwriters such as CGU and NRMA, will be invaluable for our clients, our staff and our business as a whole," said Nadic CEO Dallas James.