Insurer and brokers confirmed for Germanwings crash | Insurance Business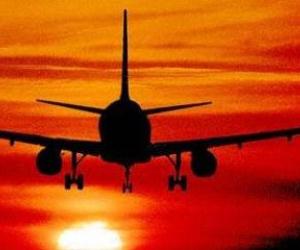 Allianz
has confirmed that it is the lead insurance underwriter for the Germanwings Airbus A320 plane which crashed in the French Alps earlier this week.
Reuters
reports that Allianz led the underwriting while
AIG
also had an underwriting element involved and JLT and Willis were joint brokers on the insurance placement.
In a statement, Allianz confirmed its involvement in the insurance and stressed that it is ready to support Germanwings, a budget airline operated by German carrier Lufthansa.
"We are ready to support our client as fully and quickly as possible, working in conjunction with our co-insurers," Allianz said.
The cause of the crash, which killed all 150 people on board, is still unknown but
Reuters
reports that the plane had an insured loss of US$6-$7 million.
This tragedy is the latest in a string of incidents involving overseas airlines.
AirAsia also sustained a loss in December as a plane crashed en route from Surabaya, Indonesia to Singapore. Malaysia Airlines Flight 17 was shot down over eastern Ukraine in July, and the airline has still not located the plane that went missing off the coast of Australia in March.
This series of aviation disasters has cast a pall over the insurance market, with carriers facing annual losses exceeding $2 billion, including liability and hull losses expected to amount to several hundred million dollars.
It represents the biggest bill carriers have had to foot since the September 11, 2001 terrorist attacks.
And while experts continue to believe the necessary capital is there, it's already damaging the risk profile of international airlines – and their premiums.
A Financial Times report following the gunning down of Malaysia Airlines Flight MH17 near the Russian-Ukraine border suggested some insurance underwriters are asking for premium increases of 300% for war risk insurance policies. Other insurers want exact details of all flight paths, and are considering exclusions for all flights that cover so-called "hot spots" in the Middle East and parts of Africa.
The more general "all-risk" policies purchased by airlines are also expected to increase, though marginally.
Economist and Insurance Information Institute President Robert Hartwig believes these moves are warranted, though still maintaining that instability in the market is unlikely.
"The risk profile of international aviation has shifted, becoming riskier and justifying a response in terms of underwriting and pricing," Hartwig said. "I also expect that airlines will seek to mitigate risk, perhaps lessening the impact of higher insurance costs."
If these premium increases go forward, it would mean a sharp turnaround from the relatively low insurance costs airlines have been enjoying for the past five years.