Insurer announces 'excellent outcome' of finalised deal | Insurance Business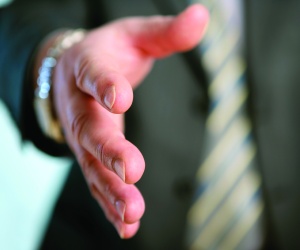 Sportscover
has announced the final terms of their long awaited deal with the Hamilton Group and the Australian insurer is "delighted" with the deal.
As reported by
Insurance Business last week
, the talks between the two parties were at an advanced stage and Sportscover has now announced the final terms which will see Hamilton assume control of Sportscover Underwriting Ltd and the Sportscover's Lloyd's sydicate, 3334. The deal is subject to approval by Lloyd's.
Sportscover will continue to provide the syndicate with its sports and leisure business while another Lloyd's broker – Kinetic Insurance Brokers – which is owned by the same holding company as Sportscover will change hands.
Peter Nash, founder of Sportscover and chairman of the holding company, Wild goose Holdings, said of the deal: "We are delighted that our discussions with Hamilton have proceeded so well and have resulted in an agreement that represents an excellent outcome for both organisations.
"Under the agreement we will increase our capital involvement in Syndicate 3334 for 2015 and we will work together with Hamilton to expand the range and volume of sports and leisure business written by the syndicate from around the world.
"This will be a long-term and highly beneficial strategic partnership, which will also be good for our brokers and clients as we will increase the capacity and range of the specialist cover that we provide. Sportscover continues to strive to be the pre-eminent sports and leisure underwriter in the world".
The deal is the fruition of two years of hard work for Melbourne-based Sportscover as CEO David Lamb told
Insurance Business.
"It's exciting on so many levels for us. In terms of a partner that has recently purchased a US insurance company with licenses in 47 states so there distribution footprint is extensive and our expertise in sport make for a really exciting marriage."
Brian Duperreault, CEO of the Hamilton Group, said of the agreement: "We're delighted that our discussions with Peter Nash and his team have produced an agreement that's to the benefit of all concerned."
"Syndicate 3334 will be well capitalised for the 2015 year of account, and Peter will rest secure in the knowledge that the innovative niche business he established will form the basis for the development of an expanded book of business.