Insurer backs plans for obligatory government-backed organisation insurance | Insurance Business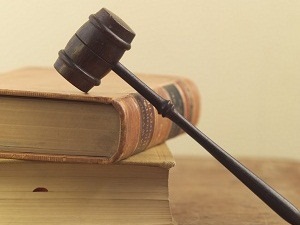 Specialist insurer
Ansvar
has backed the Victorian
Government
's plans to compel non-government organisations, funded by the state, to be adequately insured and says brokers will need to ensure their clients adhere to the new regulation.
The Victorian Government "supports in principle" that it should require non-government organisations to be incorporated and adequately insured where it funds them or provides them with tax exemptions and/or other entitlements, and is currently considering how to bring this recommendation into force.
The recommendation is one of 15 proposed by the Royal Commission's Family and Community Development Committee, which is undergoing an inquiry into the Handling of Child Abuse by Religious and Other Non-Government Organisations.
Ansvar's general manager of underwriting, Richard Wyatt said the recommendation is of "particular importance" as they will need to have legal structures in place in order to operate and will improve the risk management culture of organisations: "Often in charitable organisations there are no corporate levels, and they may not necessarily have the risk management skills in place. By legislating these organisations to become incorporated, greater levels of governance and accountability can now be more rigorously applied and result in greater care and genuine awareness of any vulnerabilities faced by those children the organisation has responsibility for."
Brokers will need to familiarise themselves with the recommendations to ensure their clients have adequate risk management structures in place.
"Brokers will need to be aware of the recommendations in order to be in a position to assist their clients with risk management," Wyatt said. "They will need to provide comprehensive advice to their clients for any legislative changes and a key aspect of this is helping clients to be aware of the impact of not being appropriately prepared."
He added: "Brokers will also need to reinforce to their clients that insurance policies tend to exclude cover where it is deemed that the Insured does not comply with relevant legislation."
Other recommendations include the call for the Victorian Government to undertake a review of the Wrongs Act 1958 (Vic) and identify whether legislative amendment could be made to ensure organisations are held accountable and have a legal duty to take reasonable care to prevent criminal child abuse.
Wyatt said better awareness of risk management programs is critical to ensure that organisations are aware of this accountability and in a better and more informed position to protect the vulnerable in their care and ultimately prevent criminal child abuse.
He added that the recommendation will remove any doubt that if abuse occurs whilst a victim is in the care of an organisation, that organisation must bear responsibility.
"The only way organisations can be in a position to defend themselves is if they show evidence of having adopted and committed to solid risk management programs. Equally, the only way they will be able to financially protect themselves is if they have appropriate insurance in place for these circumstances."
Since January last year, the Royal Commission has been investigating institutions that have failed to protect children and has been making recommendations to improve them, to which the Government responded.
Click here to read the Government's full report.