Insurer CEO on acquisition aftermath: 'There will be fewer roles' | Insurance Business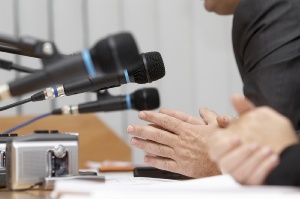 IAG
commercial insurance CEO
Peter Harmer
has stressed the insurer will do all it can to ensure that improving the company's business processes will have minimal impact on staff.
Speaking to
Insurance Business
after updating brokers on the integration of Wesfarmers' underwriting arm in to IAG, Harmer said as IAG moves to improve business processes and move the business onto an integrated technology platform, there is likely to be a reduction in roles. However, he stressed that the insurer would use natural attrition.
"Since 1
st
July we have been very careful about replacing roles, knowing that over time as we become more efficient, there will be fewer roles in the organisation.
"It's important to realise that the ability to reduce roles in an organisation is a consequences of improving business processes and in turn that is supported by integrated technology solutions. It will take 18 months to two years for us to move to an integrated technology platform.
"In Australia we employ about 10,000 and our attrition rate is about 15%. That means 1,500 people are leaving us each year. We plan to minimise the impact on staff by using natural attrition as a tool.
"There will be fewer roles but it is important to us that the impact on staff is minimal."
Noting the benefits of the acquisition for brokers, Harmer said IAG will be a "more effective and efficient business partner and one that comes with much deeper pools of expertise".
He added: "It also allows continuing some the aggressive investments we have been making in our digital and social capabilities, which is in turn used for sales campaigns which we build for our brokers."