Insurer CEO: Wesfarmers and IAG deal means 'duopoly bulks up' and customers lose out | Insurance Business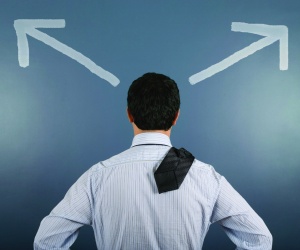 IAG's acquisition of Wesfarmers' underwriting business
means the "duopoly has been allowed to bulk up again", blinding customers to the savings they could make with other companies, says the CEO & MD of challenger brand Budget Direct.
Ram Kangatharan told
Insurance Business
that the deal was ultimately "negative" for the consumer as the two big players
IAG
and
Suncorp
will have 75% of the market share in motor, home and contents across their various brands.
"If you look at the value proposition it delivers to customers in terms of renewal premiums and pricing for existing customers versus new customers, they are effectively making their profits off an existing customer base that does not seem to be aware of the challenger propositions in the marketplace or the savings if they choose to shop around."
Kangatharan, whose company uses Compare the Market, RateCity and iSelect, noted that the big players avoid using aggregator websites to sell their products because customers will become aware of their "inferior product and inferior price, and because they have so much of the market share they can afford to ignore a developing channel that empowers customers".
However he believes this will not last long: "As time goes by these strategies will dismantle the market share that that the duopoly has hung on to by continuously consolidating and buying companies to build market share."
"We are one of the few players to use aggregation but you have to be very competitive to expose your brand."
His comments came as part of a wider discussion on Budget's business strategy, which involves boosting its online capabilities to make it more accessible to customers. Innovations will include co-browsing, live chats and voice-activated browsing, most of which will go live in Q2, 2014.
Budget is also developing an online end-to-end insurance solution.
"All insurance companies offer ability to obtain a quote online there are few that other an end-to end capability in terms of administering policies and claims online," Kangatharan said.
The company has a number of affinity relationships including Virgin Money, GE Money, and Australia Post. In 2013, it added Macquarie Bank and Dodo, providing them with a range of insurance products. Budget expects the affinities business to further grow in 2014.
"2014 is all about consolidation as we work to market the products we introduced in 2013. You will see us start to extend our capabilities and differentiate ourselves from any other insurer in Australia," Kangatharan added.
*Insurance Business will publish responses from IAG and Suncorp in tomorrow's newsletter.