Insurer completes broker sale to Steadfast | Insurance Business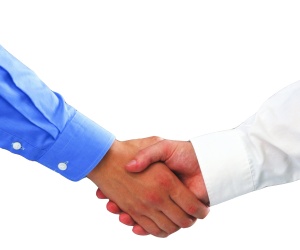 QBE has completed the sale of National Insurance Credit Brokers (NCIB) to Steadfast as reported by Insurance Business last month.
The deal was subject to Steadfast listing on ASX, which made a market debut on 2 August.
A QBE spokeswoman confirmed the completion of the sale, stating: "The sale of National Credit Insurance Brokers to Steadfast has been completed following their successful listing."
NCIB will remain a stand-alone business run by the same management team, who operated the business while it was a QBE subsidiary.
Kirk Cheesman, NICB managing director, told Insurance Business that it is "business as usual".
Steadfast has completed the acquisition of equity interests in a number of insurance broking businesses, underwriting agencies, and ancillary services businesses.
All of the acquisitions have in place existing management teams that will continue to be primarily responsible for on-going, day-to-day management of each individual business.
For those businesses in which Steadfast has acquired 100% ownership, Steadfast has either contracted with existing management to continue to operate the business or will merge the business with another Steadfast Equity Broker, consistent with the Hub Strategy.
Steadfast managing director and CEO Robert Kelly said: "I am extremely pleased that we have completed 100% of the acquisitions contemplated in the prospectus. I look forward to working with all the Steadfast Network Brokers to continue to build on the success of our strong insurance broking and related businesses."
Frank O'Halloran, Chairman of Steadfast, conceded it had been a "massive task" to acquire the businesses and release the prospectus.
"We appreciate the enormous support shown by the Steadfast network brokers and our institutional and retail shareholders to make the listing such a pleasing success and on behalf of the Board I take this opportunity to welcome our old and new shareholders to Steadfast ASX."