Insurer decentralises underwriting, moves to portfolio management | Insurance Business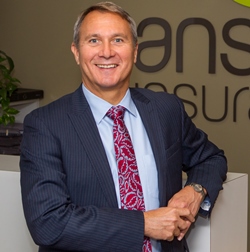 Ansvar
Insurance has implemented a range of measures that it expects will improve its underwriting decision-making responsiveness and boost its representation in the SME market.
Speaking with
Insurance Business
, Ansvar CEO
Warren Hutcheon
said a four-month look at the insurer's operating model since being appointed CEO has led to an overhaul of its underwriting operational structure.
The changes include the delegation of underwriting authority around Australia to Business Development Underwriting Managers - or BDUMs - who are able to make decentralised underwriting decisions for broker-sourced business.
Ansvar has also restructured its underwriting operations, creating one combined team that will now write business under a new portfolio management structure. The new portfolios are property, casualty, financial lines – and a dedicated SME portfolio.
Previously, the business had two seperate underwriting teams under the one roof, with its general underwriting team handing off to a now defunct 'technical' underwriting team for more difficult to assess business.
Hutcheon said feedback from brokers was that the business had 'not been as responsive as it could have been' and was sometimes 'hard to do business with', which Hutcheon blames on 'too many hand-offs' between underwriting departments.
Brokers had also been quick to request more access to decision makers, which Ansvar has responded to by creating BDUMs in each state. Hutcheon said the business had been recruiting executives with underwriting capability so the talent already existed.
Hutcheon said he expects SME business to be a big opportunity in the niche areas of focus for the business – care, community, faith, education and heritage.
"Our existing strategy is to be a leader in those niche segments, but when you look at the emphasis and where we were diverting resources, a lot of business is being written at the corporate end with corporate brokers," he said.
"This is still critical business for us, they are quite large accounts, but in saying that there is a lot of opportunity in the SME market in our core sectors."
Hutcheon said that, until now, the business did not have a deliberate strategy that set out how it would approach these SME groups with a more focused approach.
Ansvar's former general manager of underwriting operations and key executive, Rob Harley, will be retiring at the same time as the restructure. Richard Wyatt will now head up the combined operations of the business as chief underwriting officer.