Insurer delivers on broker promise by unveiling claims and repairer mobile phone apps | Insurance Business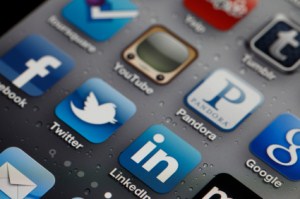 As part of its promise to make life easier for brokers and their customers, Lumley Insurance has launched two iPhone apps to assist motor vehicle policyholders to collect accident scene information and find a local Lumley partnered repairer.
The Lumley Accident Help app enables customers to store the exact location of the accident, the other driver's details, upload pictures from the accident scene and notify the Lumley claims team.
Specific innovative features include: automatic recognition of the accident location via the app's GPS service; an easy-to-use information collator that records driver, vehicle and policy details; a single click that notifies Lumley Insurance of a claim; and the ability to e-mail the details of the insured and the other driver to Lumley.
The Lumley Partnered Repair Network (PRN) app helps customers to locate a Lumley partnered repairer in their local area who can provide them with a quote.
Both apps can be downloaded from the App Store by one searching for 'Lumley'.
John Nagle, CEO of Lumley Insurance, said the apps reflected the insurer's commitment to its broker partners.
Nagle urged brokers to promote the apps to their customers as a "terrific new benefit when taking out or renewing their policy with Lumley".
Lumley Insurance is currently working on an app solution for non-Apple devices. For those brokers and their customers who don't have access to an Apple mobile device, a special interactive PRN locator page which provides search and direction functionality is also available by clicking here.