Insurer eyes up broker acquisitions | Insurance Business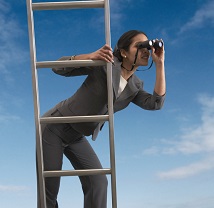 Wesfarmers Insurance is still considering making bolt-on acquisitions in the broking space, adding that the fragmented market presents opportunities.
The insurer would not be drawn on specific plans to buy brokerages but Wesfarmers managing director Anthony Gianotti said: "We will continue to assess bolt-on acquisitions in the broking space. We believe there are opportunities in the broking space particularly in Australia where the broking market is very fragmented so we see opportunities to continue to growth through acquisitions."
The comments come as the insurer last week posted operating revenue of $218m for the full year ended 30 June. EBITDA in the broking business rose to $86m and broking revenue climbed up to $293m, up $267m in the prior year. GWP increased to $1.644bn.
"It's a very pleasing result. We have seen strong improvement in the underwriting business and strong growth in our broking business as well," Gianotti said of the results.
Wesfarmers did not reveal, in its results, OAMPS' revenue and earnings but stated the SME sector had been "challenging".
Elaborating on the comments, Gianotti said: "A large component of OAMPS is in the SME sector. There are more SMES going out of business and not investing in new assets which means their insurance spend dries up. SMEs are focussed on cost efficiencies. There is a more challenging environment in the SME market and it's something we, and the market, have to be aware of going forward."
Gianotti said the insurer did not have plans to release more insurance products under Coles but referring to a statement in the results documentation about further expansion of the insurance offering, he said the company would ramp up advertising and marketing for Coles' home and motor insurance offerings.
"It is just about consolidating what we have already got out there. It is about leveraging the core competencies we have in Coles and Wesfarmers Insurance, utilising Wesfarmers underwriting skills and turning to Coles for marketing."
Looking to the future, Gianotti highlighted a key focus for Wesfarmers as obtaining operational efficiencies through reducing manual processes and using technology in a smarter way.
He added: "We are entering this financial year with a very strong financial platform for our business to continue to grow. Our focus remains on disciplined underwriting principles, risk selection and operational efficiencies."