Insurer hunts for group chief financial officer | Insurance Business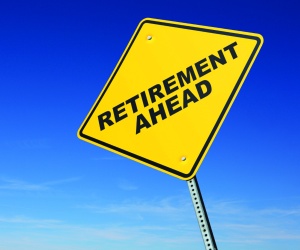 With QBE group chief financial officer Neil Drabsch set to retire in February 2015 and his successor deciding to work part-time from January, the insurer is embarking on a "global search" for a new CFO.
Drabsch had signalled his desire to retire in February 2014 and his successor was to be Steven Burns but, after 27 years as an insurance executive and almost 15 years as CEO of QBE's business in Europe, Burns has decided to retire from full time executive duties for lifestyle and personal reasons, opting to go part-time instead.
Drabsch has now agreed to stay on at the company until February 2015 and a global search for Drabsch's successor has commenced.
According to a statement made on ASX, Burns has already handed over his European operations leadership role to Richard Pryce from 1 October. Burns will take a short sabbatical for the balance of 2013 and rejoin QBE in January 2014 on a part-time basis in Sydney. He will serve as a non-executive director on QBE's divisional boards in Australia, Asia Pacific and for the Global Shared Services Centre, and will provide project-based support for the group CEO John Neal.
Neal said: "It has been my privilege to know and work with Steven Burns for the past 15 years and I fully respect and understand his decision to want to retire from executive life and responsibilities.
"I am pleased that, after a short break, he will continue to work with QBE as a divisional non-executive director and in supporting me personally in the delivery of a number of key projects."
He added: "I am delighted that Neil Drabsch has agreed to extend his tenure as group chief financial officer for an additional year. Neil is one of the most experienced and respected chief financial officers in both the Australian and global insurance markets and I am looking forward to continuing to work with Neil."