Insurer informs man he is dead | Insurance Business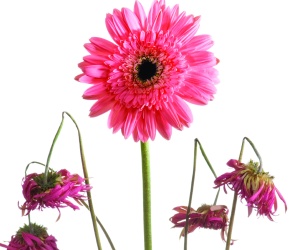 Insurer sends letter to man telling him he's dead; Rhonda and Ketut singlets selling well in Bali; and Oklahoma Insurance Department arms anti-fraud unit with shotguns and body armour.
The majority of the mail we all receive is bills or other arbitrary information. However, Canadian George Johannesen had every right to be alarmed when he opened a letter from his insurer suggesting he is dead.
59-year-old Johannesen, who is very much alive, was puzzled to recently receive a letter from the Manitoba Public Insurance Corp. addressed to "The Estate of George Johannesen" informing him that he had died sometime in October.

"I can't figure it out," he said.

Unfortunately, the whole situation has led to complications for Johannesen. The insurance company told him his driver's license had been cancelled the previous month, and he is worried all this may result in other complications, including cancellation of his pension and other government benefits.

Johannesen said he has spent several hours at his insurance broker this week trying to straighten the mess out. While his pension checks have arrived as expected so far, he still is concerned future ones may not.
---
Sexual tension between AAMI's fictional Aussie tourist Rhonda and her Balinese (potential?) lover Ketut have made singlet sales in Kuta more popular than the local beer.
Off the back of the phenomenally successful AAMI "Kiss me Ketut'' TV ad and viral social media campaign, the singlets have outsold the traditional bestselling singlets depicting Indonesian beer Bintang.

Aussie tourists, Kuta shirt sellers and AAMI have confirmed the new number 1 status of the singlets. Balinese shirt seller A.D. Tahan sells shirts at the Kuta Square marketplace and told The Herald Sun Rhonda singlets are now "very popular.''

"(There are) more Rhonda t-shirts sold than Bintang sold,'' he said. "Very famous now the Rhonda, and Ketut also. Rhonda t-shirts are more popular (than Bintang).''
---
Oklahoma Insurance Department has armed its anti-fraud unit with shotguns and body armour in a move that is raising some eyebrows.

In recent months, the unit has bought new police cars, shotguns, uniforms, badges, body armour and other equipment for the seven-member unit, and some are asking why.

"There's no reason for [Oklahoma insurance commissioner] John Doak to be rolling up to a business or any other area in a SWAT-style vehicle mounted with shotguns," said state Sen. Harry Coates, R-Seminole. "That's insanity."

Doak's duties are pretty simple – regulate insurance companies and protect consumers – and anything involving higher order police work should be left to sheriff's deputies and police officers, Coates said.

Coates claimed he had no issue with giving bulletproof vests and handguns to insurance investigators, but the level of weapons and the vehicles Doak is buying are not justified.

"This whole idea of wanting to act like they're a branch of the Department of Public Safety or a branch of law enforcement is insanity. They're not. They're in the stinking insurance oversight business," said Coates.
---